Fiero XS
The Fiero XS recumbent is very suitable for riders with a body height from approx. 150 cm. With its 20" wheels, the seat height is relatively low. The Fiero XS is an excellent all-round recumbent, fitted as standard with a carrier and mudguards for the daily kilometres. You can take more luggage, for example for a camping holiday, with the lowrider brackets. Beautiful, fast, with all the features that make it a real Nazca recumbent. In short: an XS bike with XL experience!
The Fiero and Fiero XS have been discontinued since the end of 2020. Parts can be found in our webshop.
short cranks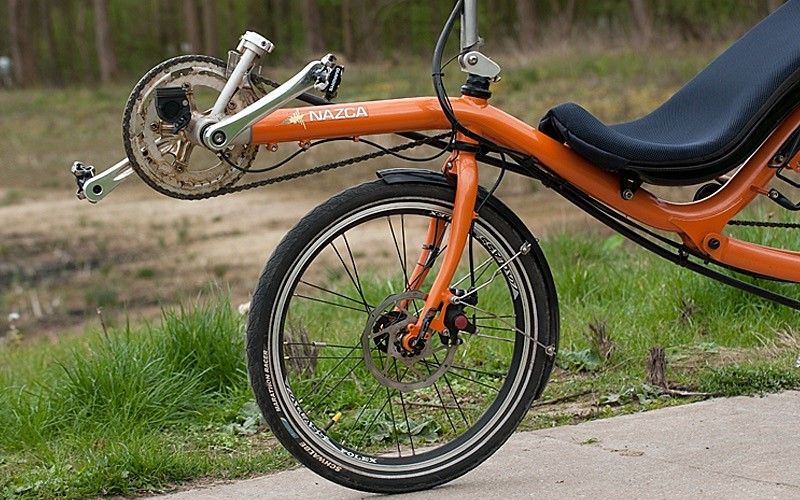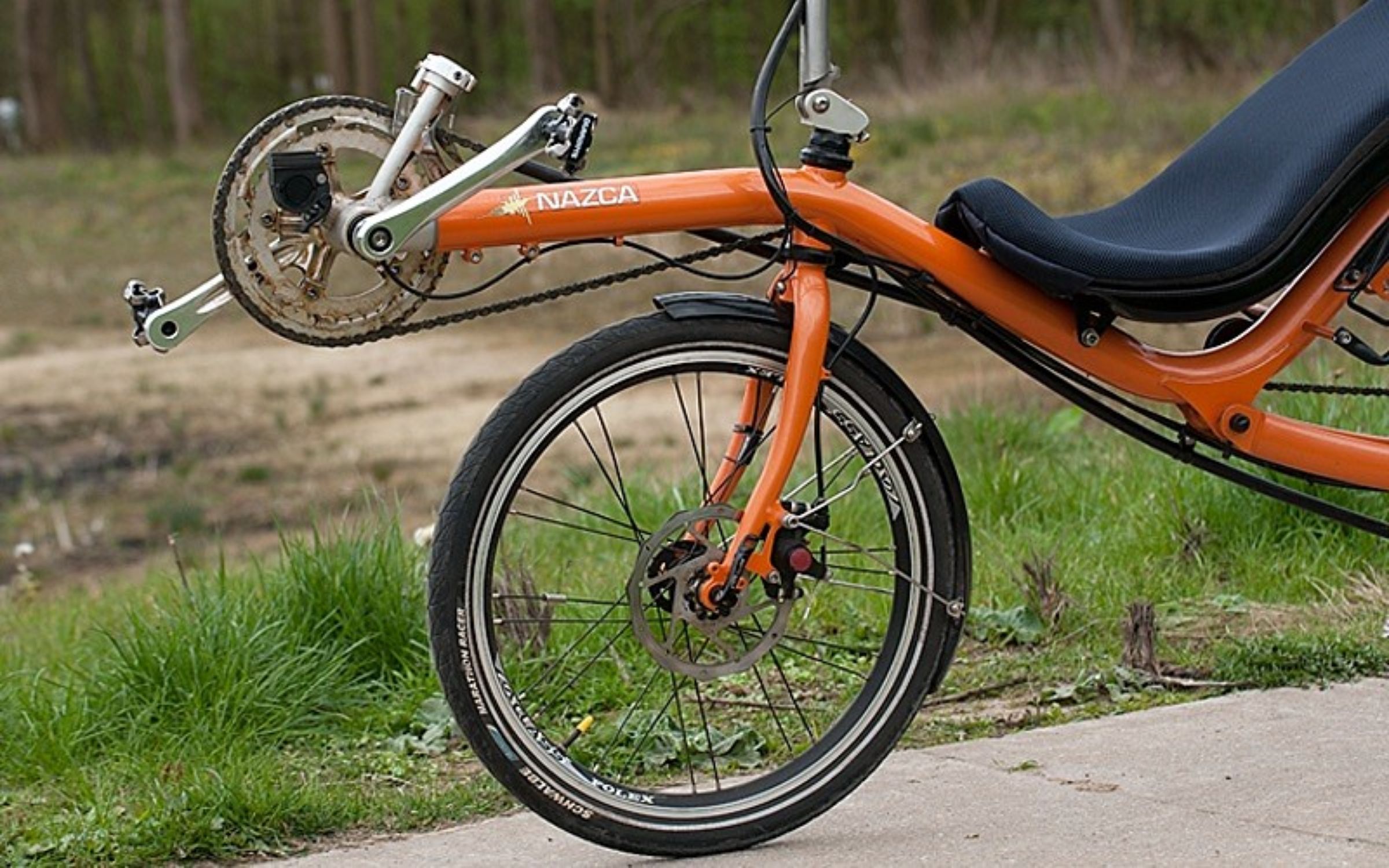 To increase the space between the pedal and the front wheel, you can choose a crankset with a shorter crank. Tyres up to 50 mm wide give the Fiero extra comfort, front suspension is not an option due to the chain line.
relaxed riding position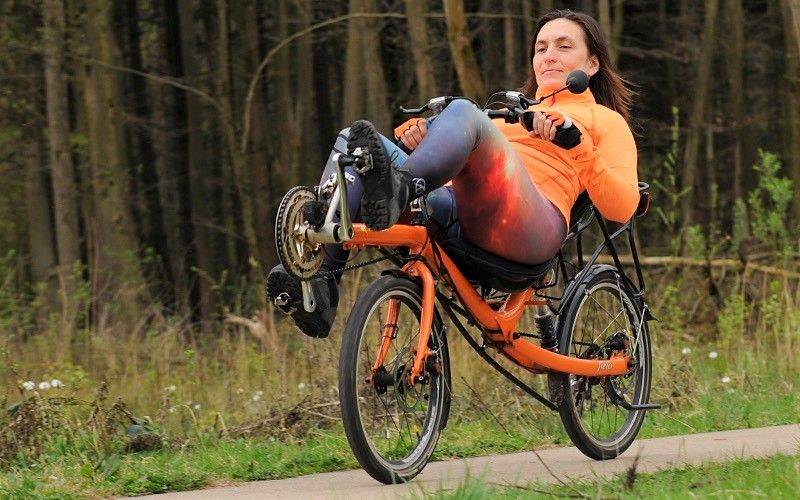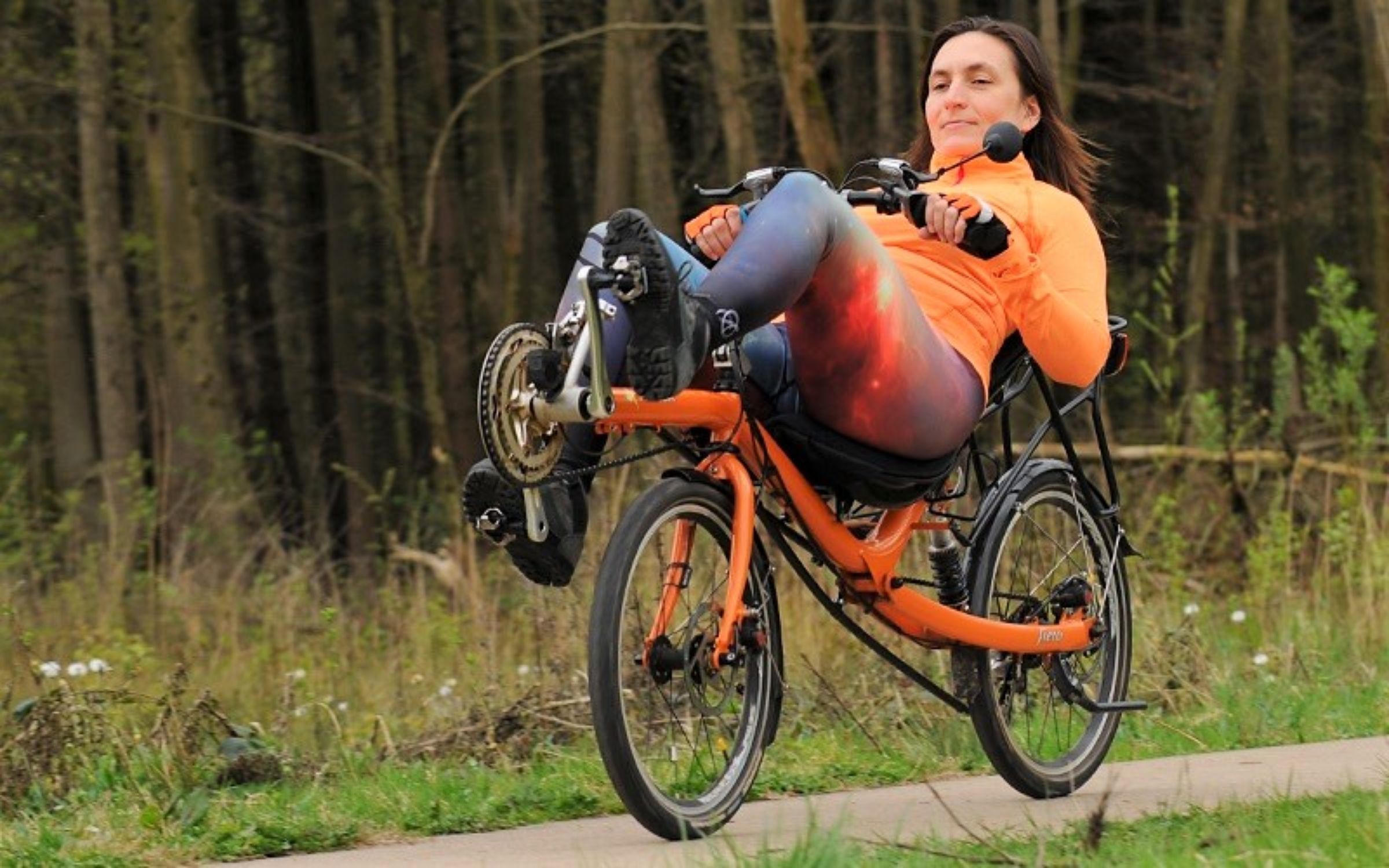 The Fiero XS has a relaxed, not too reclined riding position. The relatively low sitting height makes starting and stopping easy, even with a packed bicycle. With the Fiero XS you can choose between a tiller-, under- or an aero-steer.
suitable as a travel bike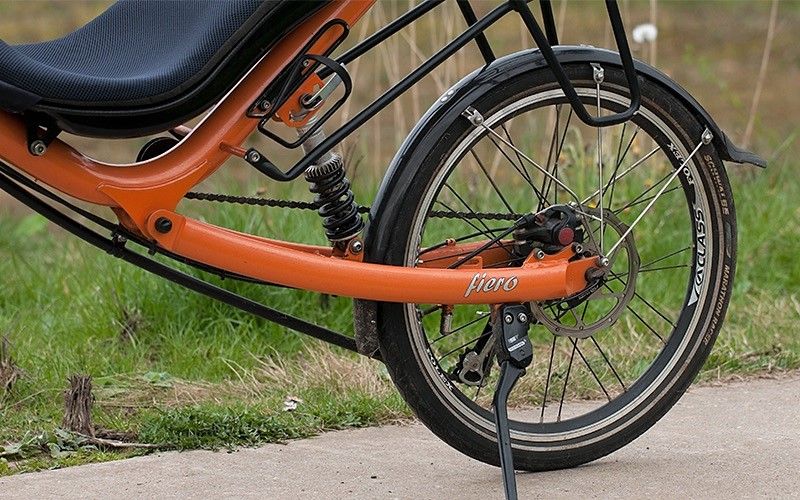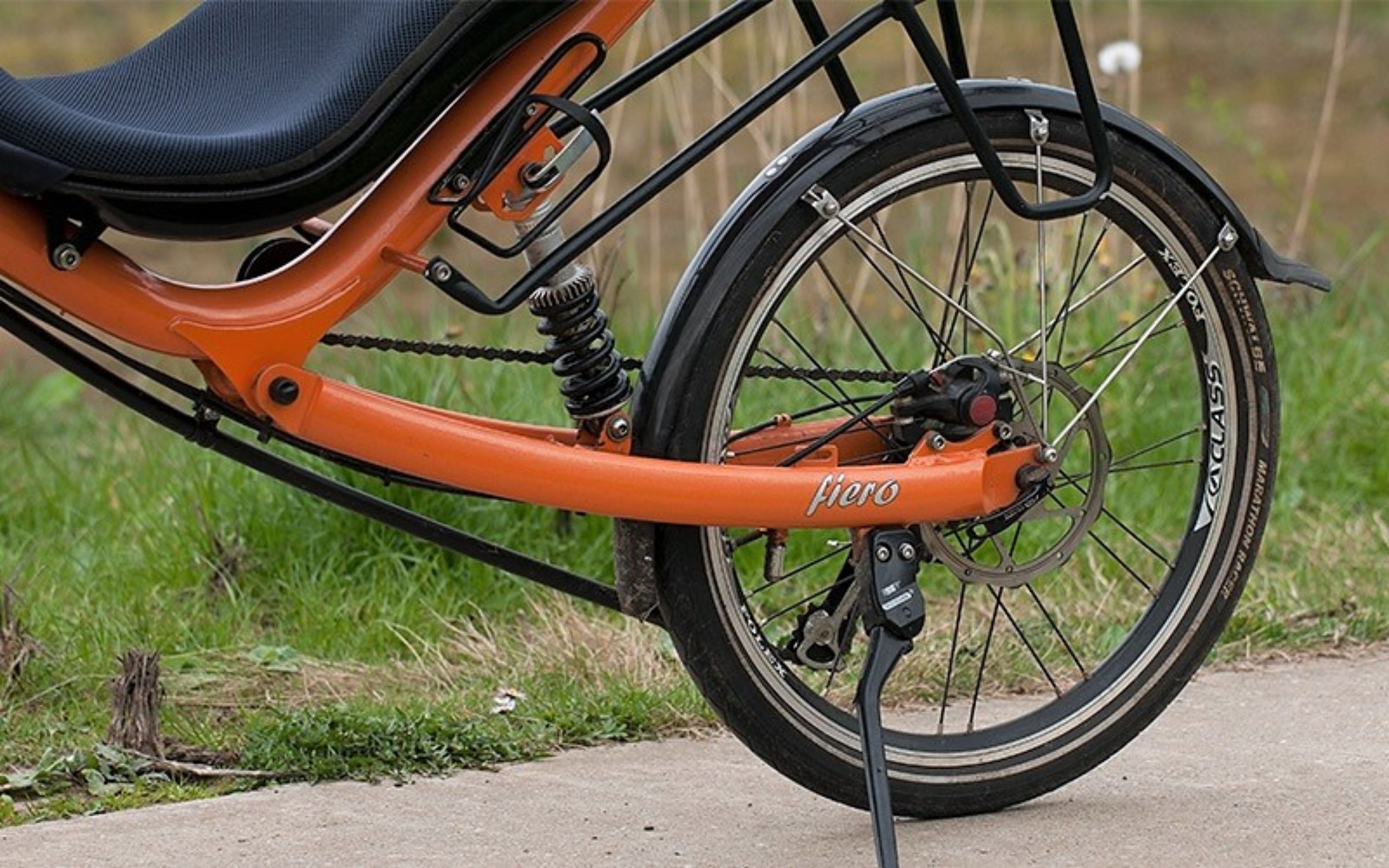 The smoothly operating rear suspension makes the Fiero XS very suitable as a travel bike. The width of the rear tyre, which should not exceed 50 mm, contributes to a maximum driving comfort.
specifications
| | |
| --- | --- |
| | approx. 46 cm, middle position, loaded |
| | approx. 64 cm, middle position, loaded |
| | |
| | front/rear 20/20 inch (ETRTO 406 mm) |
| | |
| | approx. 18 kg, depending on version |
| | frame/rear/front fork steel 25CrMo4, front tube aluminum |
| | DNM DV22, oil damping, nitrogen charged, steel spring, length 165-185mm |
| | |
| | aluminum rack attached to seat, max. load 25 kg |
| | model Sport, size S or M, or model Comfort size M or M/L, Nazca cushion inclusive |
| | iron phosphating + 2-layer powder coating |
| | white, firered, applegreen, nightblue, black satin, melon yellow |
| | 3x9 Dual Drive, Alfine 11 speed, Rohloff 14 speed |
| | aluminium stem and handlebar, height and length adjustable, cables outside |
| | indirect understeer, adjustable steering traction, aluminium handlebars |
| | aluminium, adjustable in length and height, 2 widths available |
options
lighting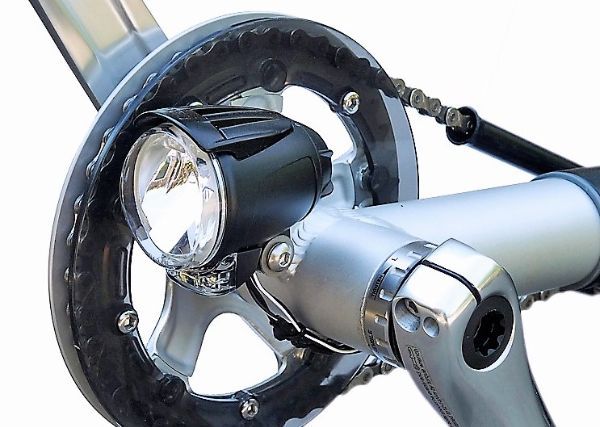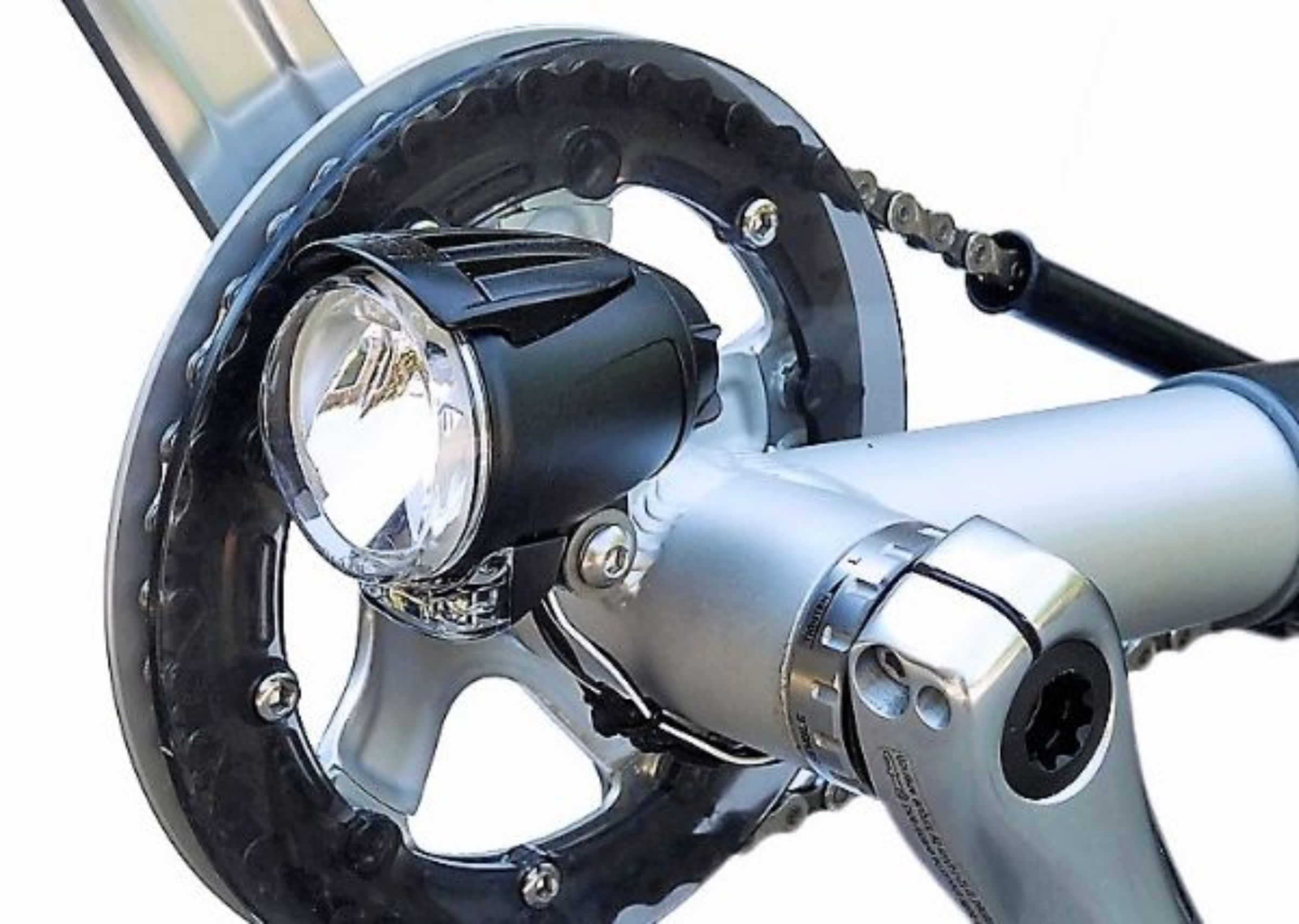 The headlight is a very powerful Busch und Müller LED lamp, type Cyo Premium T senso plus 3W/6V. A top-quality German brand with a luminous intensity of up to 80 lux. The lamp is equipped with sensor technology so that day and night lighting and standby lighting (3 minutes) can be switched on automatically.
hub-dynamo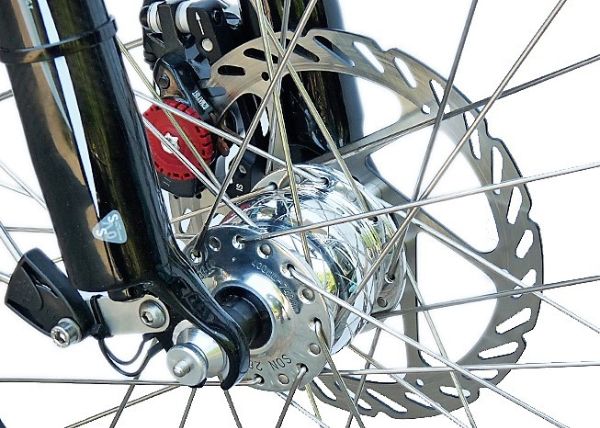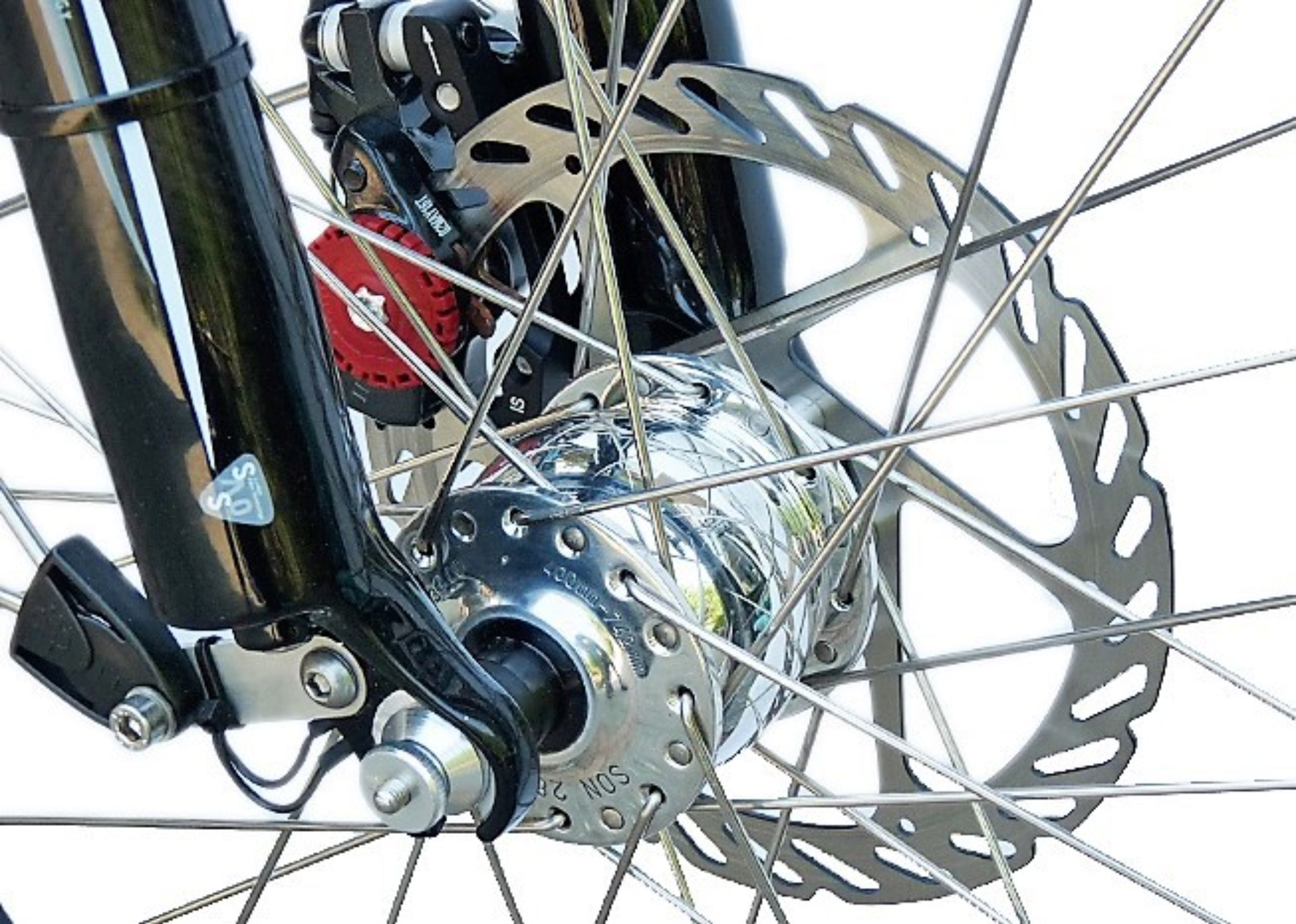 A hub dynamo is a very reliable and efficient way to generate power for your lighting or GPS. Maintenance-free and completely silent: you won't notice anything at all while riding. The alternator power is 3W/6V.
lowrider brackets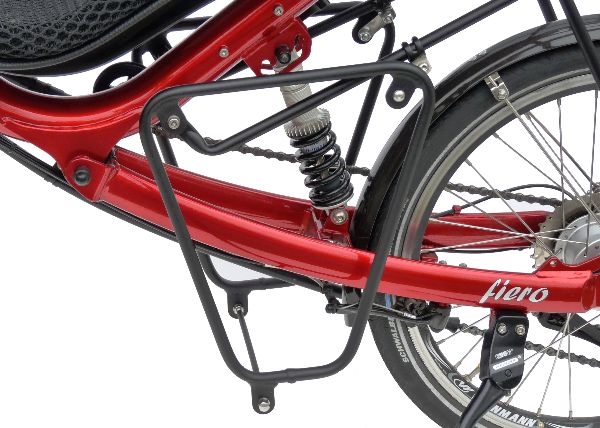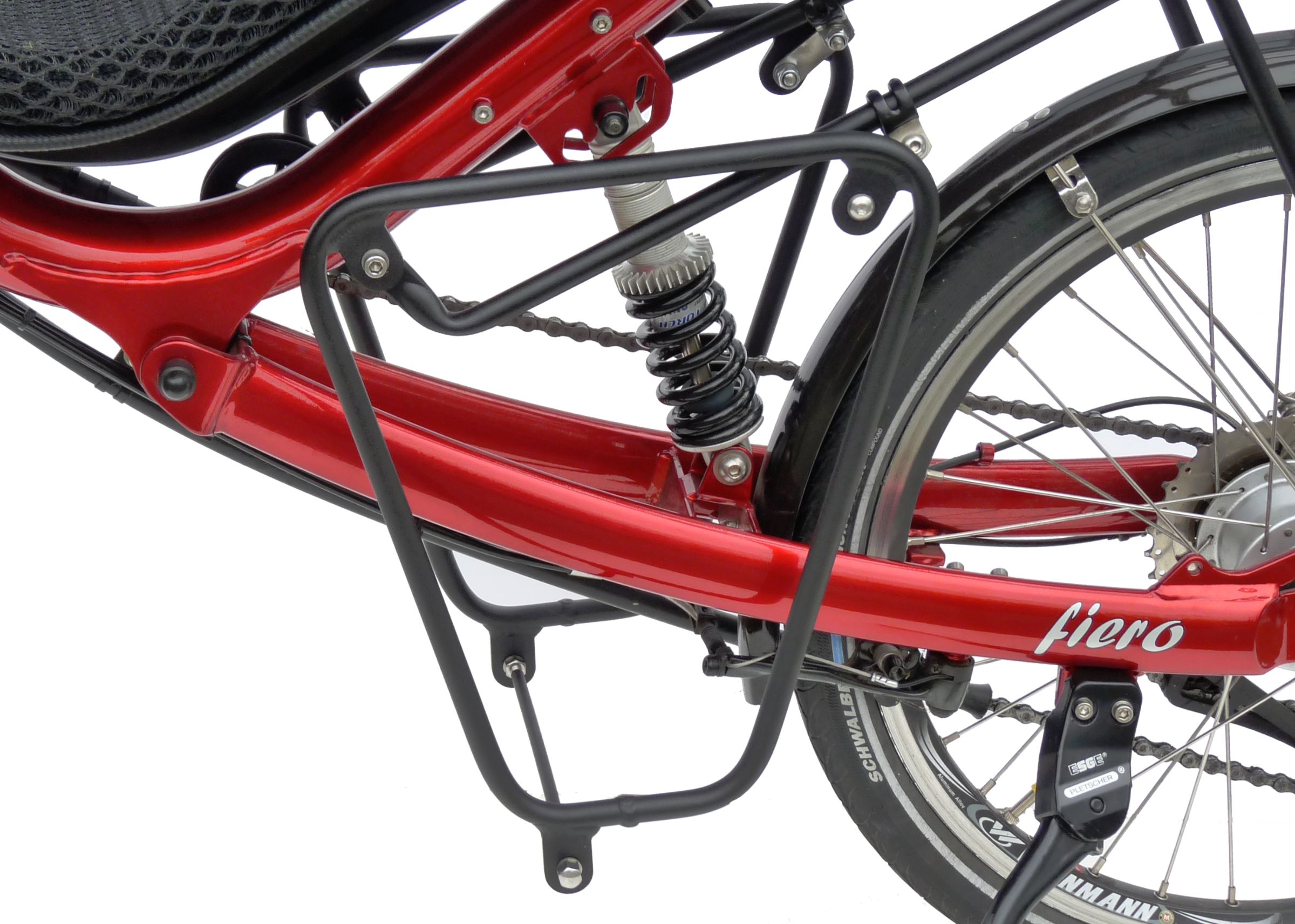 With the lowrider brackets you can take 2 extra bags with you without any problem, because the extra weight is optimally placed between the wheels. These brackets consist of aluminium tube with a diameter of 12 mm and have a maximum load of 2 x 15 kg. The brackets are suitable for small and large bags, such as Ortlieb's.
shorter cranks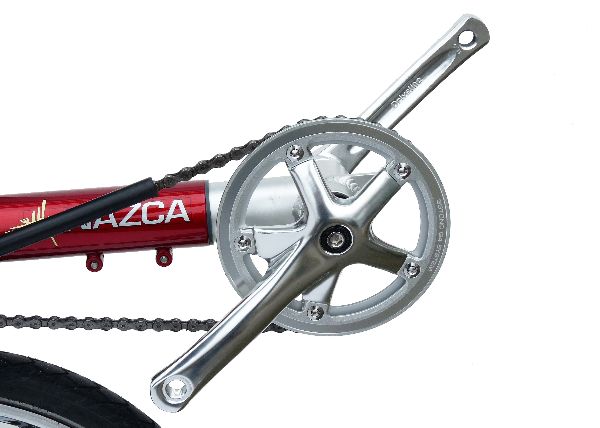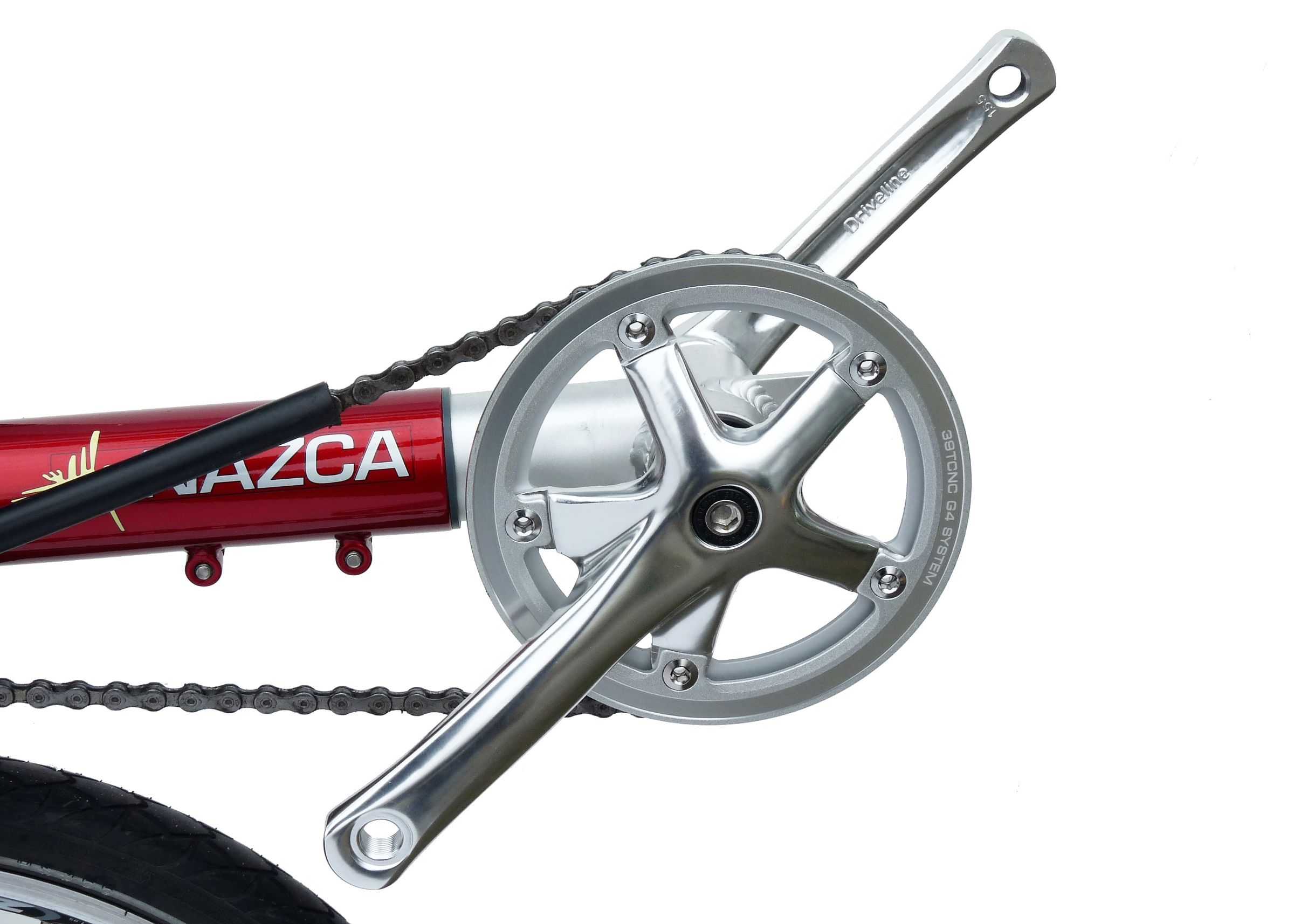 For people with a smaller stature, a crankset with shorter cranks can be mounted, 155 mm instead of 170 mm. In general, this gives more play compared to the front wheel, a higher pedal cadance and less flexion and stress on the knees.
kickstand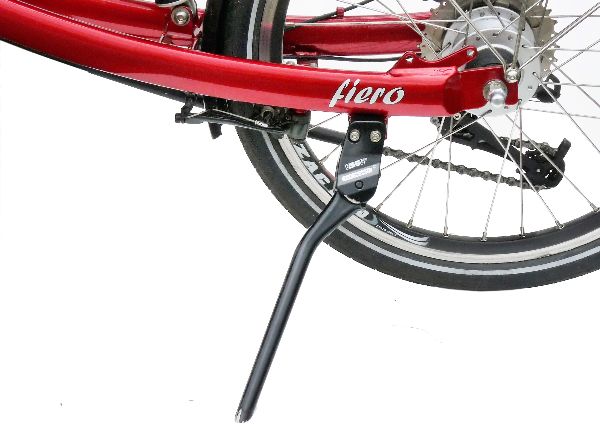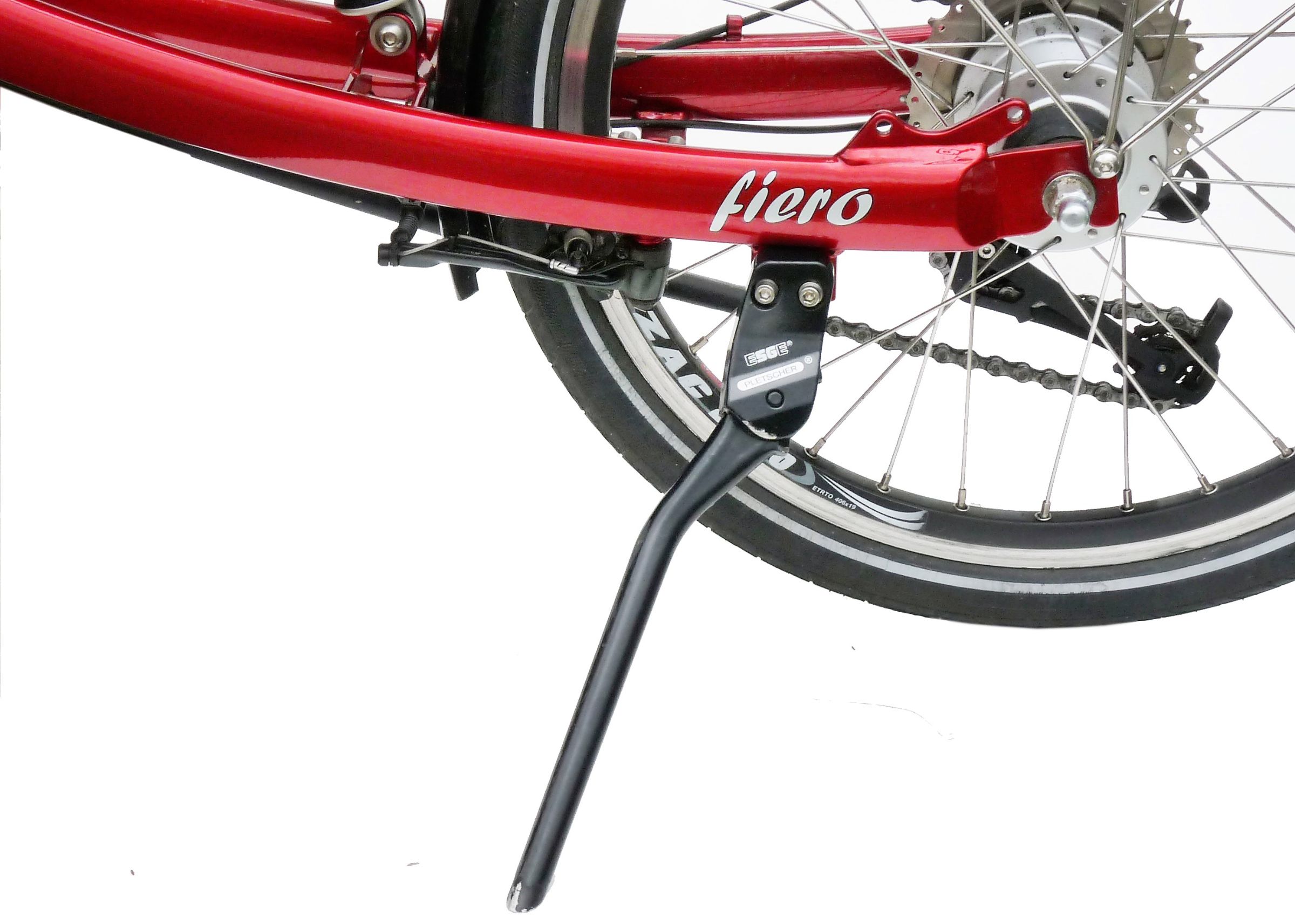 The Pletscher stand is solidly attached to the rear forks. A kickstand is an indispensable part of your recumbent in daily use.
mechanical disc brakes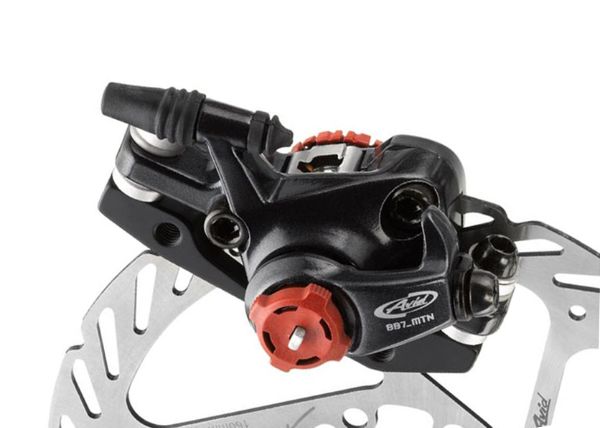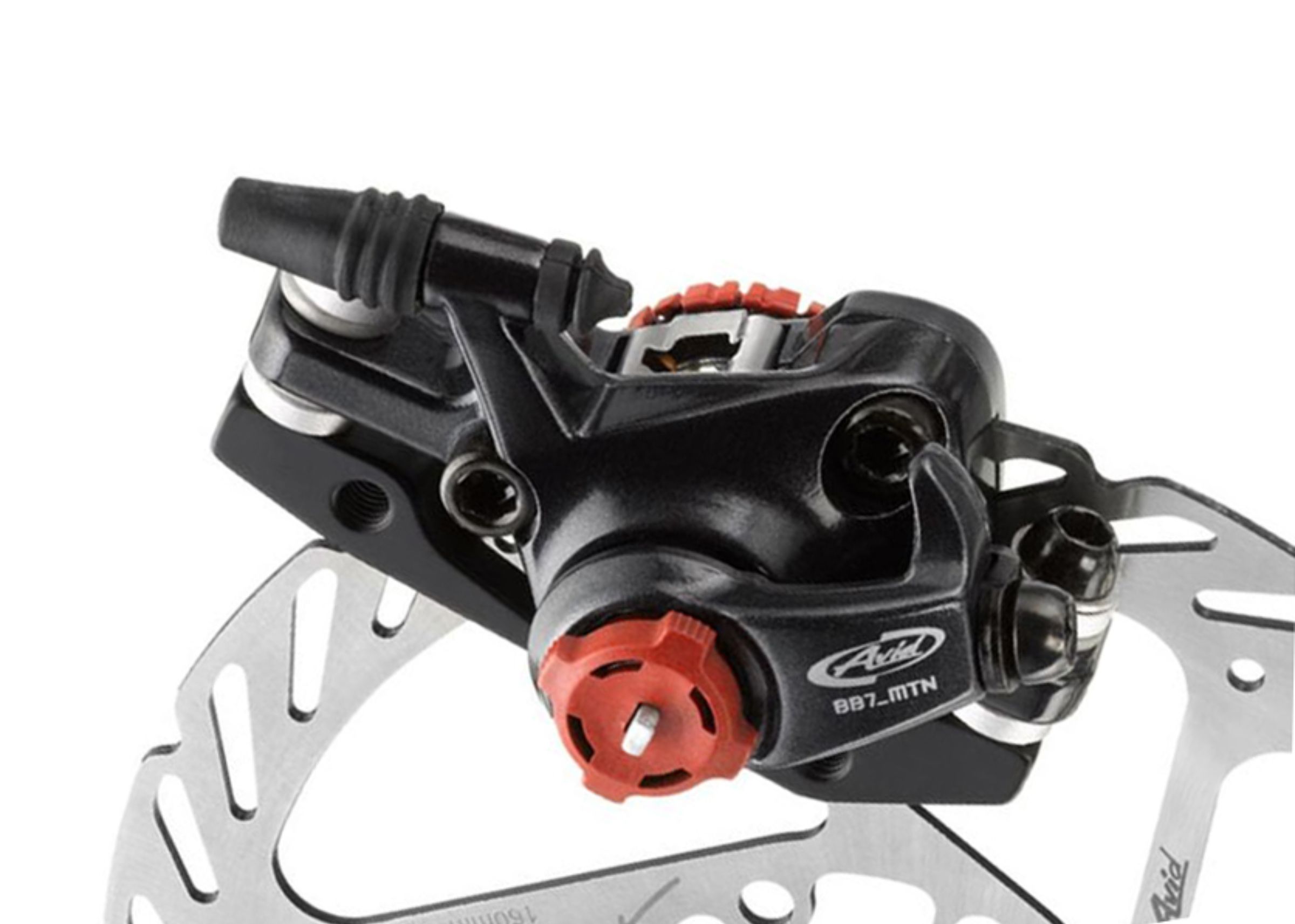 The mechanically operated disc brakes, type AVID-BB7, are very reliable and easy to adjust thanks to the cable control. You do not need any special tools for this. The braking effect of mechanically operated disc brakes is more than sufficient under almost all circumstances, even with a lot of luggage.
hydraulic disc brakes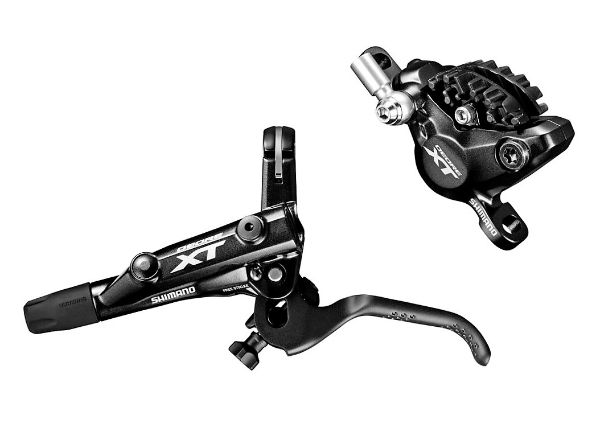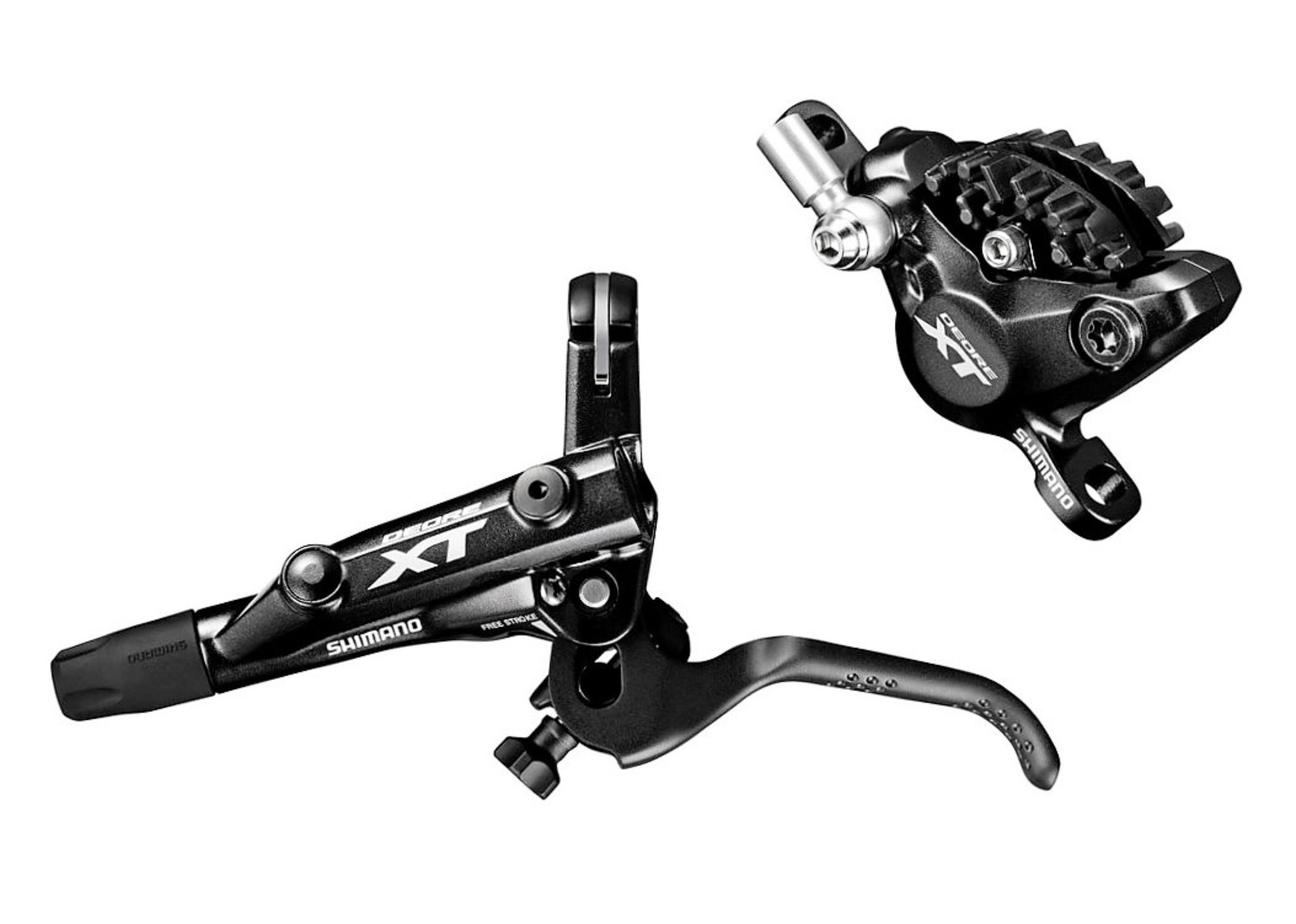 Hydraulic disc brakes offer a great deal of braking power, can be operated with little manual force and are excellent for dosing. Once properly installed, they are virtually maintenance-free and all you have to do is replace the brake pads from time to time. The maximum disc diameter is 160 mm.
Ventisit cushion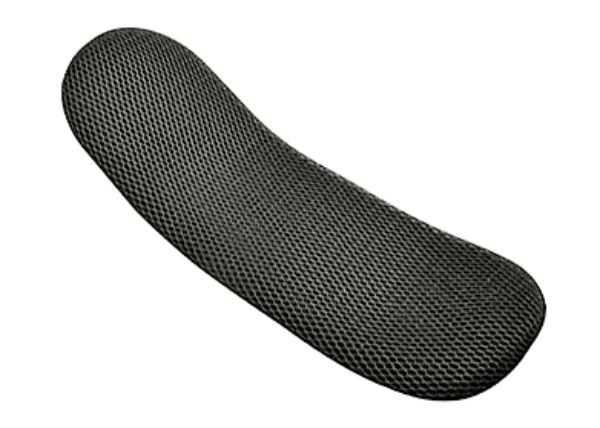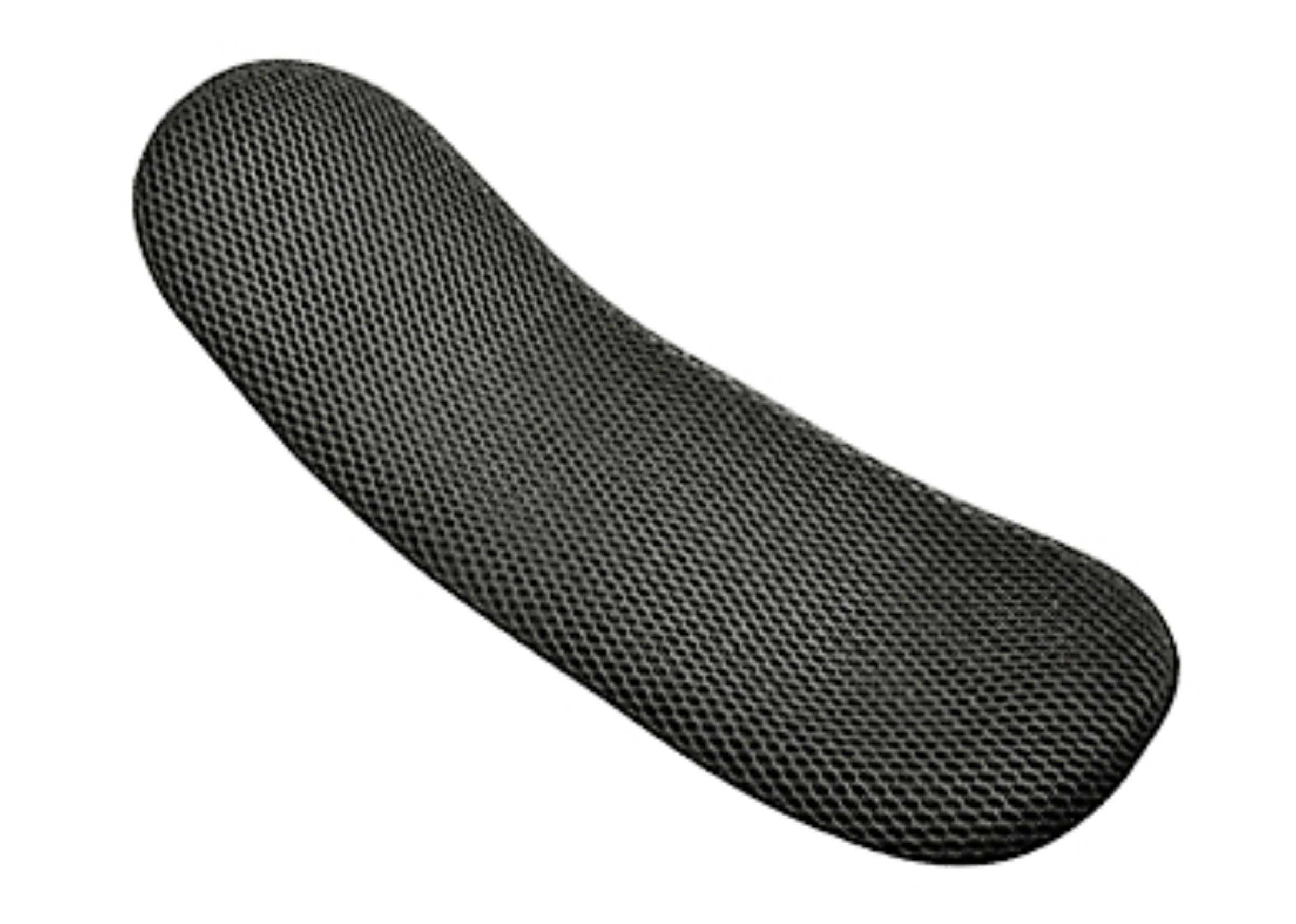 Ventisit has been a popular brand for recumbent cushions for many years. The material has a very good ventilation effect, offers a lot of comfort, does not absorb any water and has a long life span. The cushion is attached with velcro and can therefore be removed quickly.
colour choice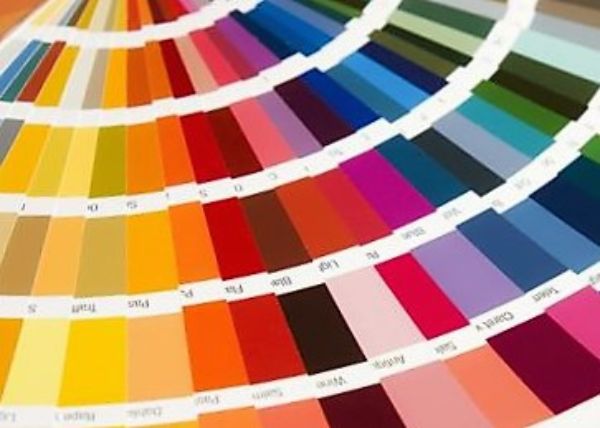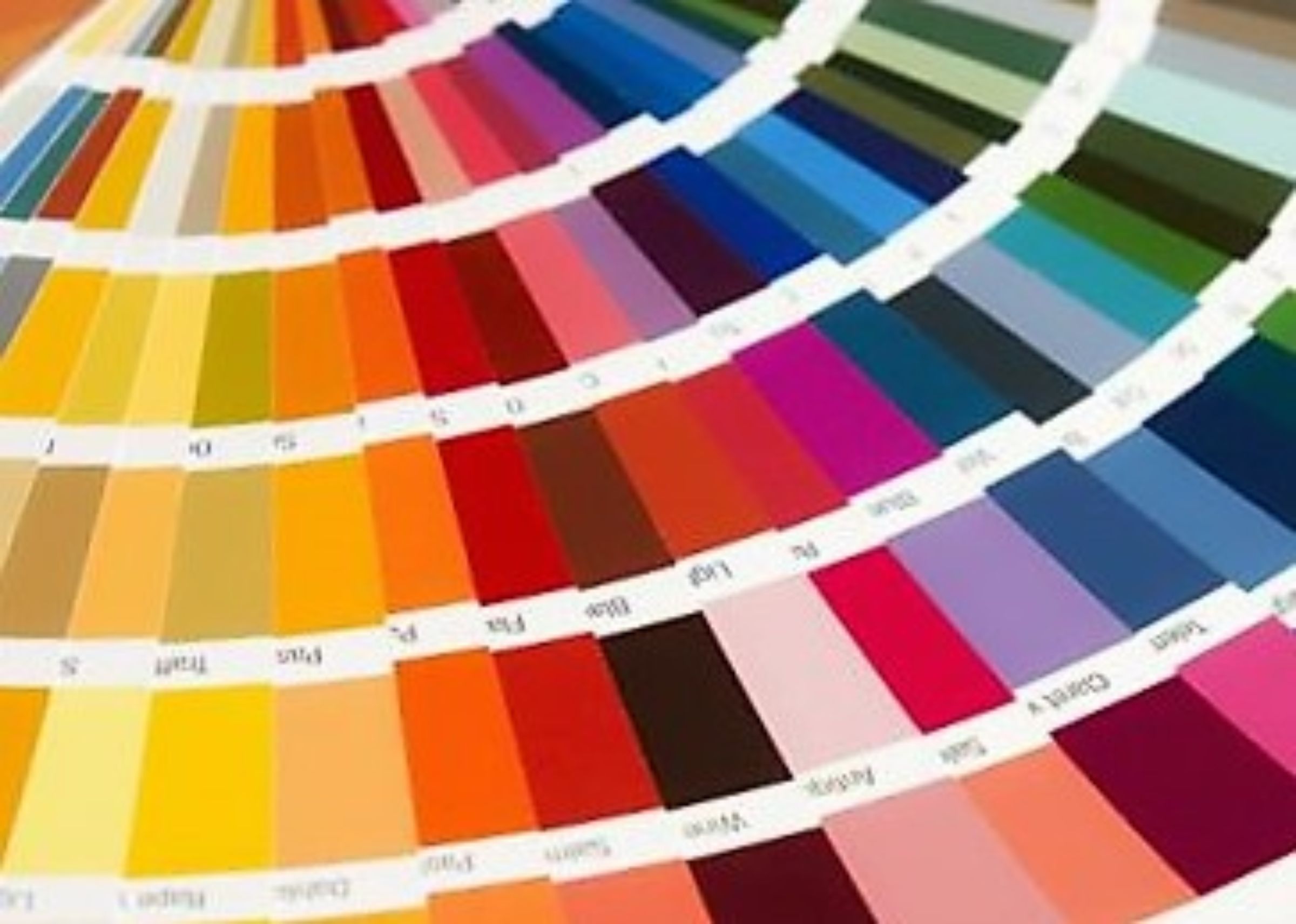 Colour is important. Do you have special requirements? We can supply a large number of non-standard colours as an extra option. Please let us know which RAL number you want. Then we will check if we have the colour available.
ON THE ROAD