Rentals at Nazca
You can search the internet for the experiences of others for as long as you want, trying yourself is still the best way to get acquainted with the advantages of a recumbent. So it's a good idea to visit our shop in Nijeveen (Drenthe), the Netherlands.
You are welcome to make a test ride! All models are available as a demo bike, you can try multiple bikes to experience the differences between them and to discover your own preference.
Our shop is located in a quiet village, with beautiful cycling areas and cycle paths to all directions. Also for the first meters on a recumbent the location of our shop is ideal: it is a quiet area with little traffic. Once you have mastered the first few meters, with some more experience you can easily cycle from Nijeveen to historic towns such as Blokzijl, Zwartsluis, Giethoorn, Staphorst or to the nature reserve De Weerribben - all at a maximum distance of 20 km.
why all the way to Nijeveen?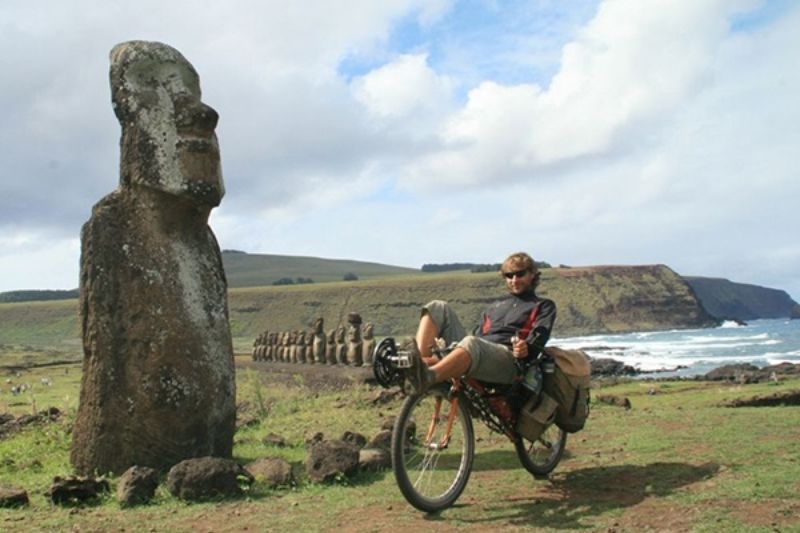 Before purchasing a recumbent bicycle, you want to be sure that you choose the right type. In our small shop and workshop we take plenty of time for you. We have many different demo bikes, including different steering options. Henk van der Woerdt has designed and built or checked all Nazca recumbent bikes, he and Monique Holterman can advise you like no other and help you make your choice. You can't get any closer to the source of Nazca.
rent a recumbent bike from Nazca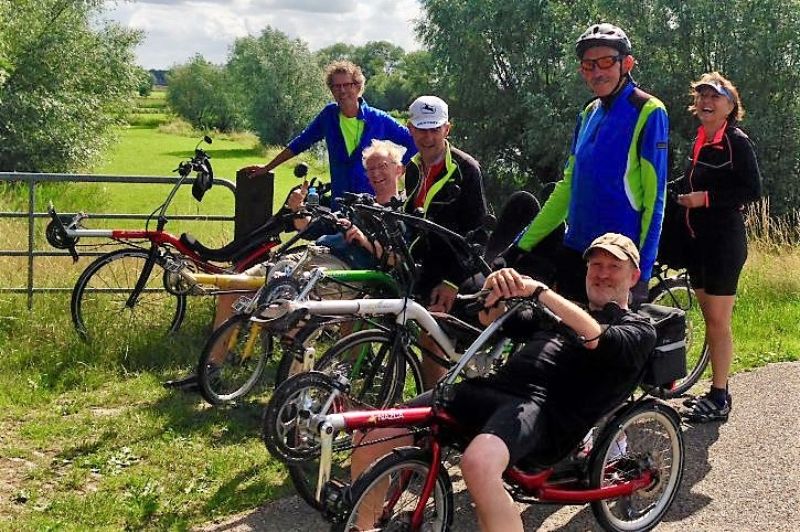 We recommend renting the recumbent bike of your choice for a day before purchasing one. In practice you will experience best what you do and do not like. We adjust the bike to your height and weight and mount the correct seat. Only when a recumbent bike is completely 'right' and you have actually taken it out on the road, you can make a good judgment.
Our bikes are suitable for people between approx. 1.5 m and approx. 2 m in length.
which recumbents can I rent?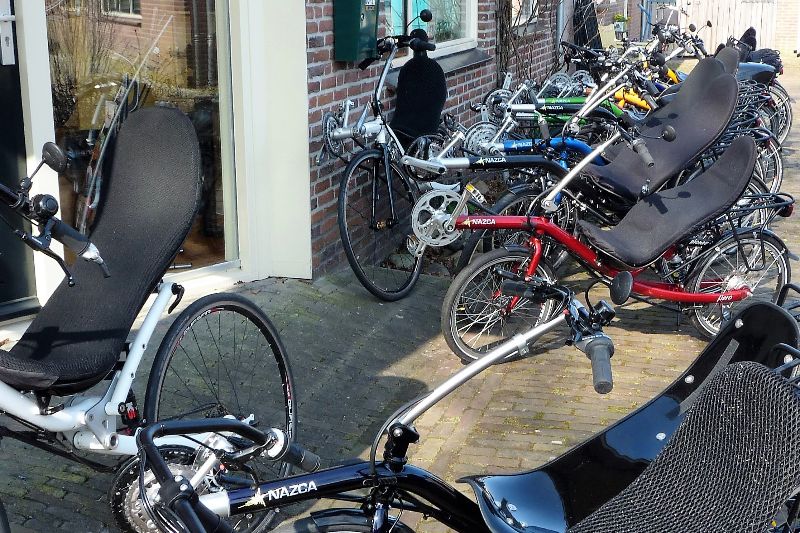 You can rent all Nazca models in almost all steering options, but it is of course possible that your favorite recumbent has already been rented out. We therefore recommend that you make an appointment in advance, so that you can be sure that your recumbent is present. We will then make sure that the bike is ready when you are with us.
shop opening hours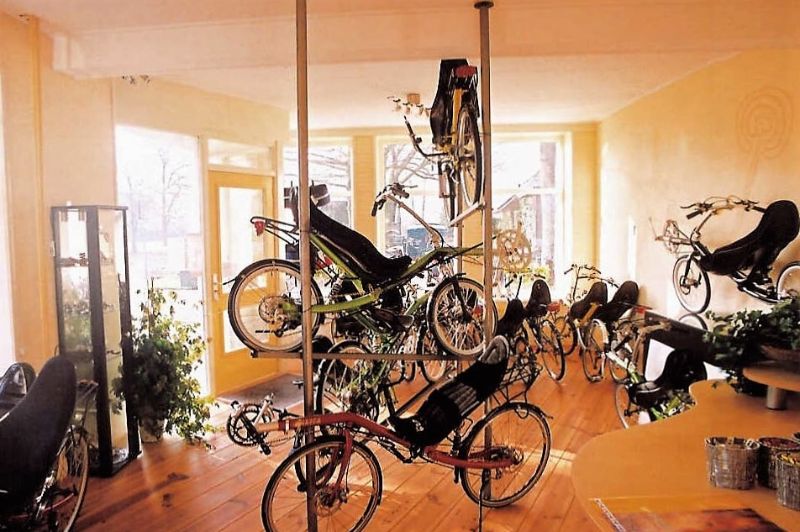 Our shop is open by appointment only.

You can make an appointment by e-mail, we will respond as soon as possible.

what does it cost to rent a recumbent?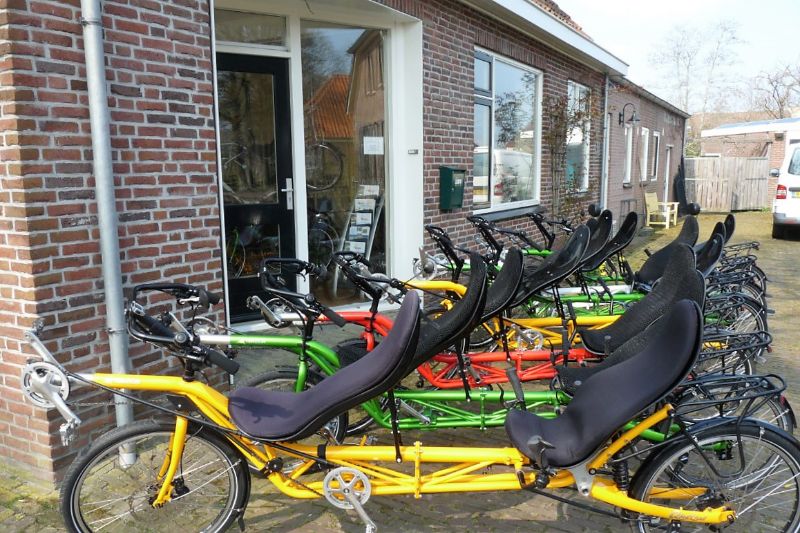 Renting a recumbent bike costs € 25 per person per day or part of a day. For this amount you can try a maximum of 2 recumbents, which we set for you at the right length.
Renting a tandem costs € 50 per day or part of a day.
Would you like to rent a recumbent for a longer period, that is of course also possible. It costs € 100 per week for a recumbent bike, and € 200 per week for a recumbent tandem.
If, within a year after renting, you decide to buy a recumbent bike from us, we will deduct the rental amount from the purchase price (maximum € 100 for a bike, € 200 for a tandem).
how do I get to Nijeveen?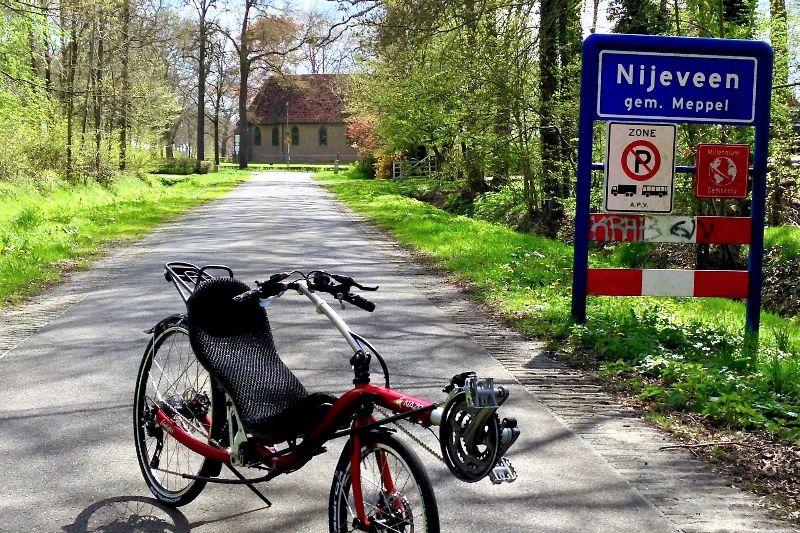 Public transport: NS Meppel station, bus 40 direction Steenwijk, bus stop Municipality (Gemeentehuis) Nijeveen. On weekends there are no buses, you can rent a bike at the station or book a beltaxi.
Car: A32, exit 4 (Havelte, Diever), follow signs for Nijeveen.