Quetzal tandem
The Quetzal is Nazca's highly approved design in the recumbent tandem segment. We have incorporated our knowledge and experience in the design and construction of recumbent bicycles from the past 15 years into this unique recumbent tandem. Two people, two speeds? With this tandem, neither needs to adapt. That is doubly enjoying the comfort and pleasure of recumbent bikes. Captain and stoker can easily communicate with each other. Visibility for the stoker is hardly limited, because the distance between riders is larger compared to a traditional upright tandem. The Quetzal is the most comfortable way of cycling together!
The last Quetzals have been delivered to customers spring 2021, in total 83 of these unique machines have been produced.

comfortable rear suspension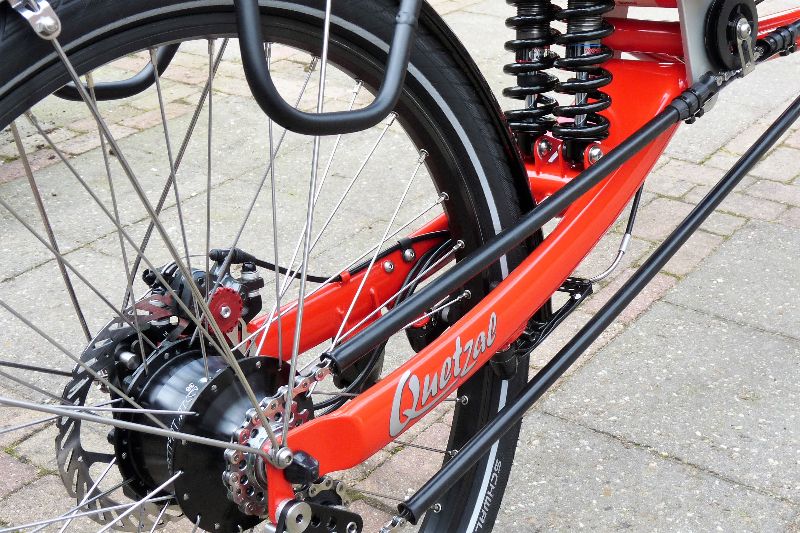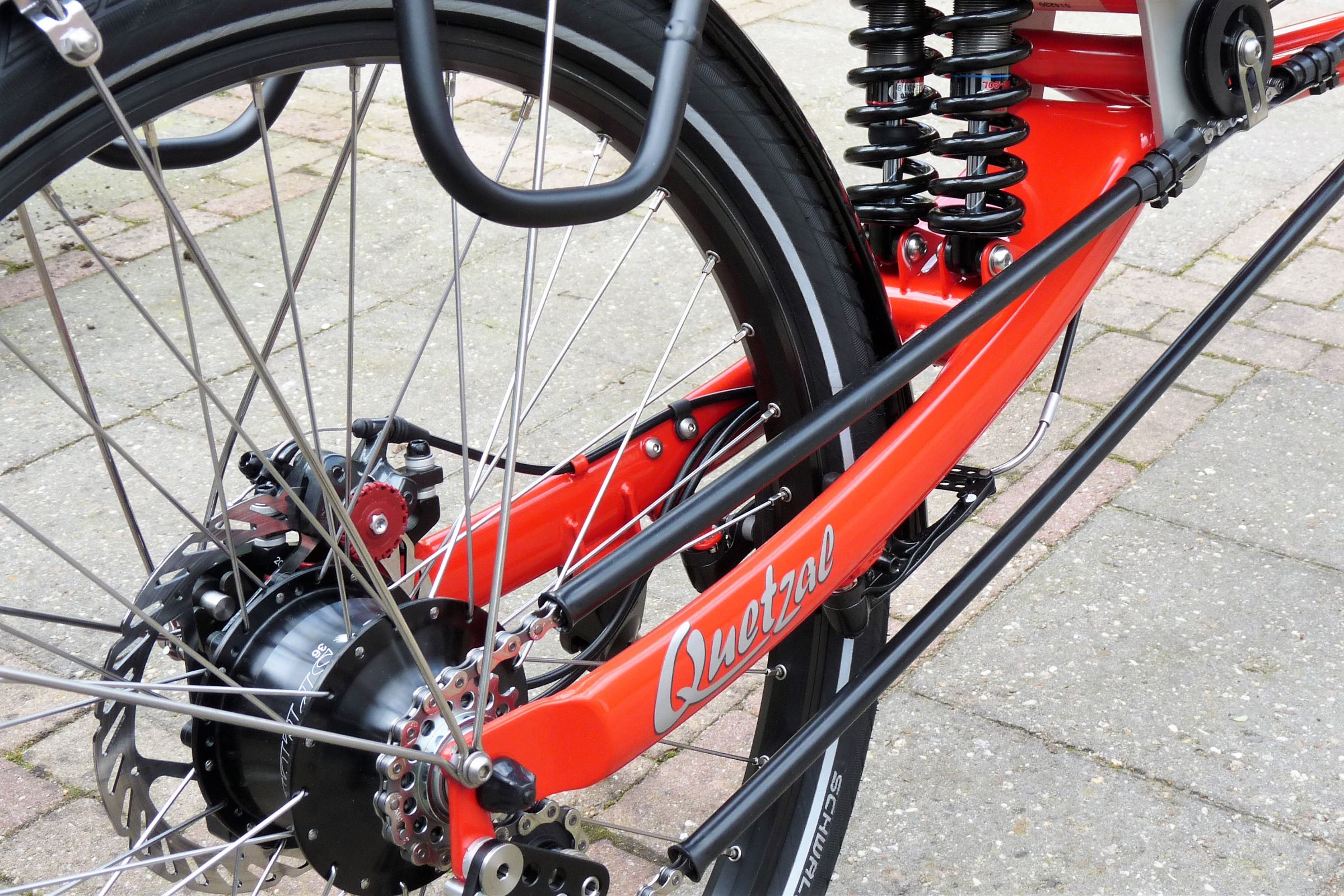 The smoothly operating rear suspension makes the tandem super comfortable. So no saddle pain, neck pain, painful hands nor shoulders, not even during long trips.
rigid frame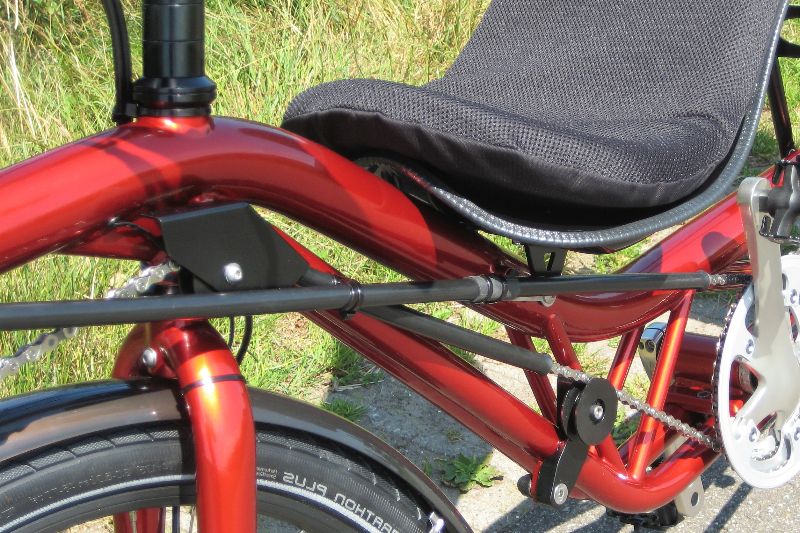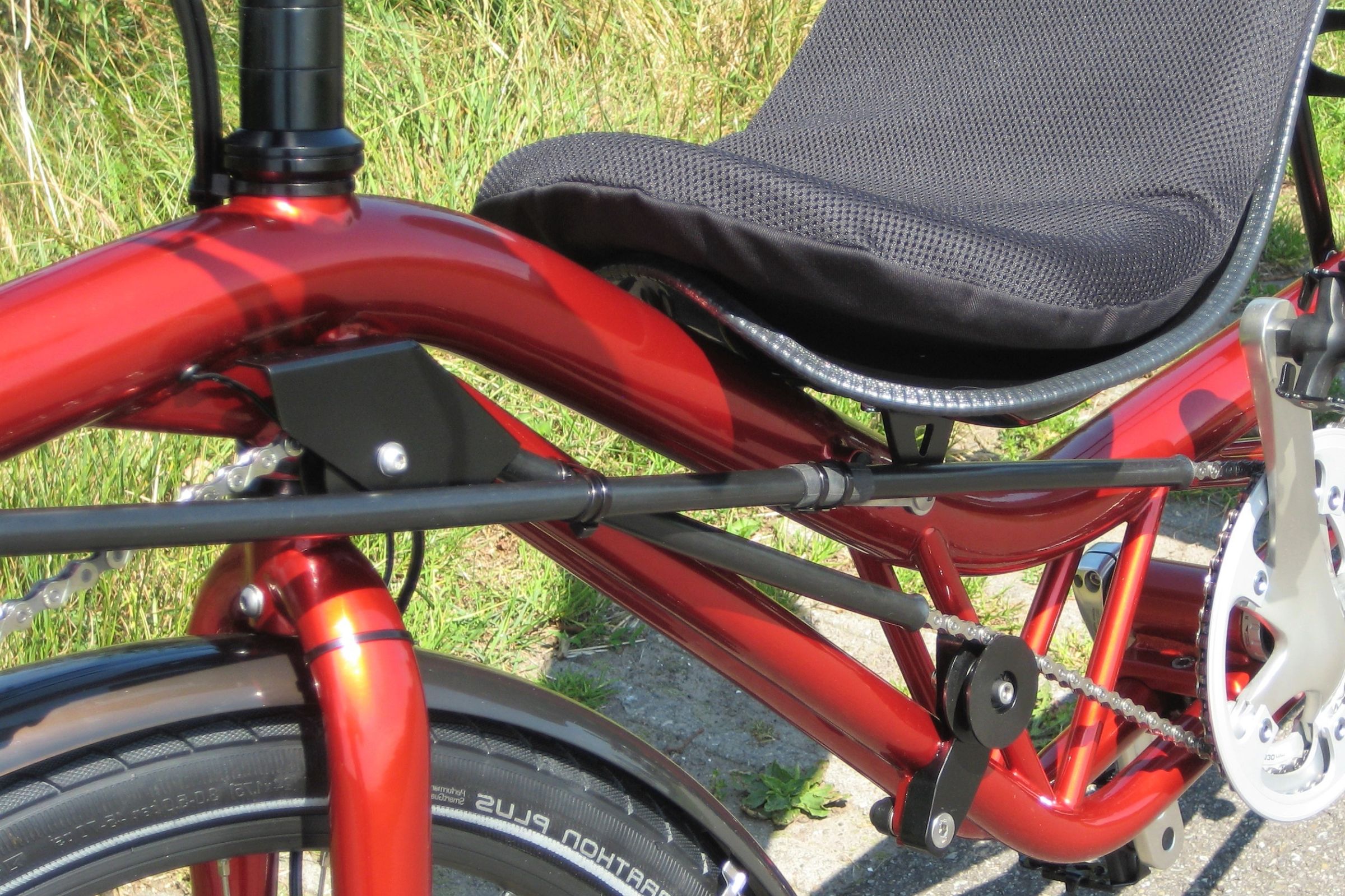 Due to its strong frame with its many cross-links, the tandem is ideal as a holiday bike: stable, heavy-duty and extremely stiff; important inbuilt safety at the high speeds that this fast recumbent tandem can achieve downhill!
easy transport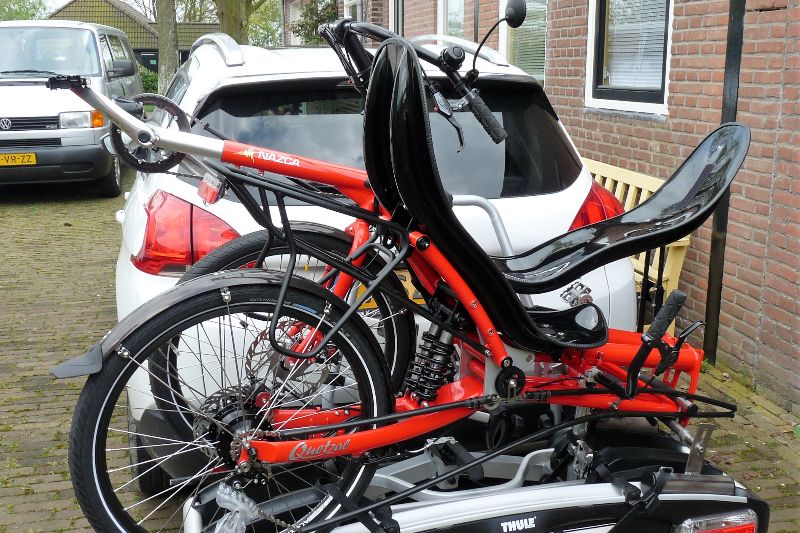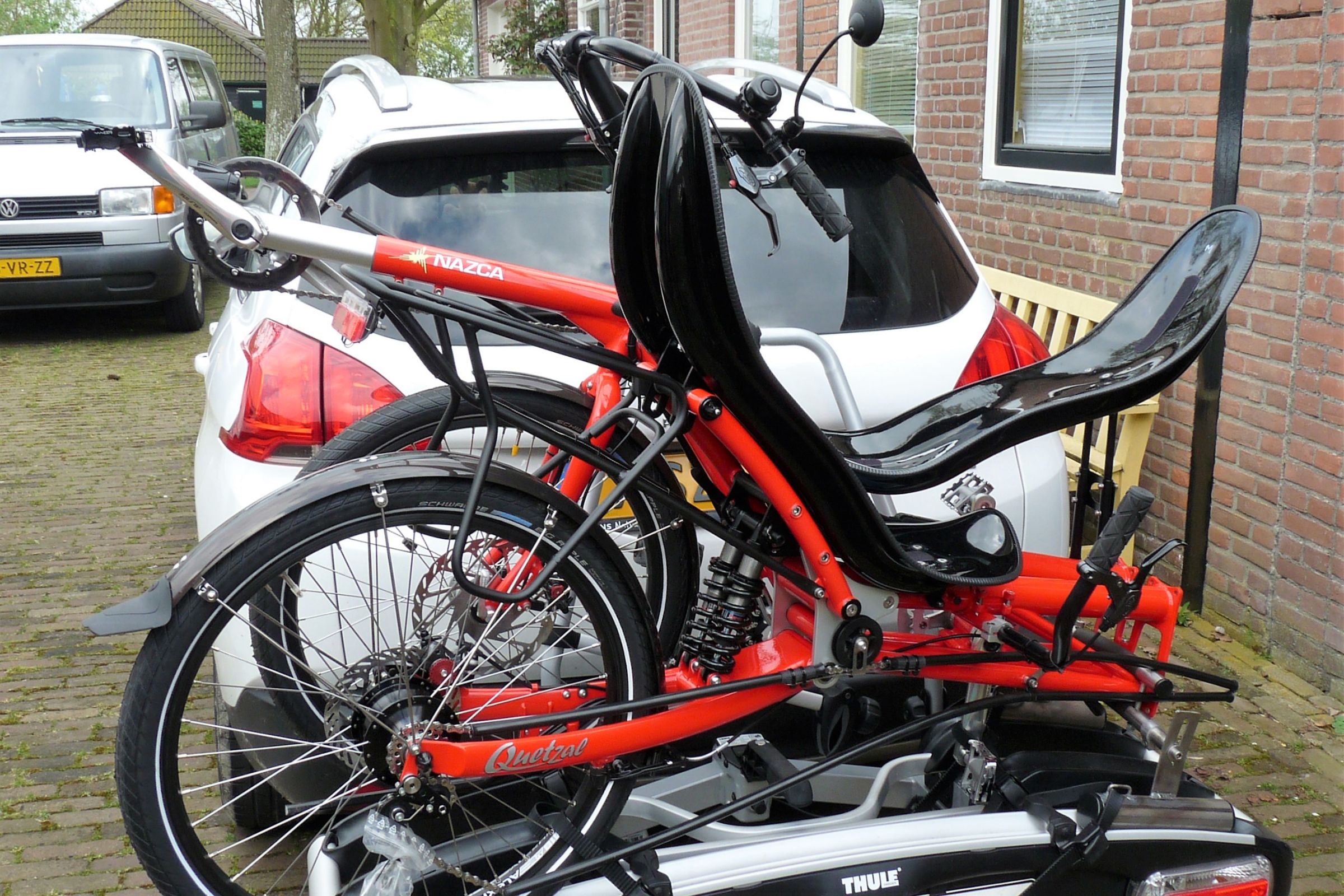 For transport on a bicycle rack, for example, the tandem can be folded in just a few minutes. It is also possible to split the tandem, for example for an air trip. We recommend using cable splitters in that case.
specifications
seat height:

(middle position, loaded)

26": front 64 cm, rear 55 cm

24": front 58 cm, rear 49 cm

bracket height:

(middle position, loaded)

26": front 80 cm, rear 37 cm

24": front 75 cm, rear 32 cm

front/rear 26" (ETRTO 559 mm) or 24" (ETRTO 507), max. width 50 mm

front: ca 30-38° / rear: 35-42°

from approx. 32 kg , depending on version and mounted accessories

250 kg (riders + luggage)

frame/front/rear fork steel 25CrMo4, front tube/connecting plates aluminum

twin DNM MM20L shocks, adjustable preload, steel coil spring, length 190 mm

aluminium, max. load 30 kg

glass fiber/polyester seat size M, L, XL, seat pad Nazca or Novosport

fire-red, applegreen, nightblue, black-satin, melon-yellow, white

iron-phosphating + 2-layer powder coating

aerosteer, aluminium, adjustable in length and height, wide version
options     (scroll L/R)
lighting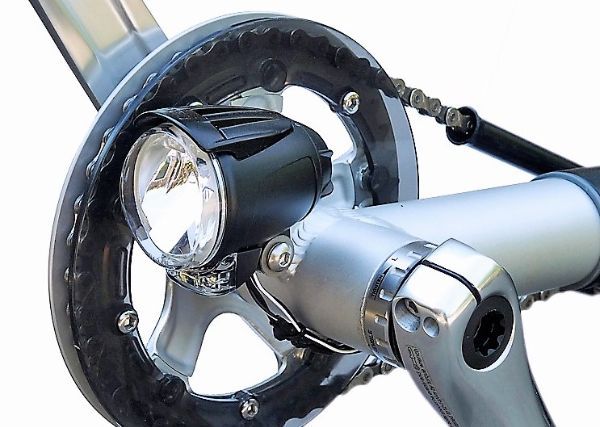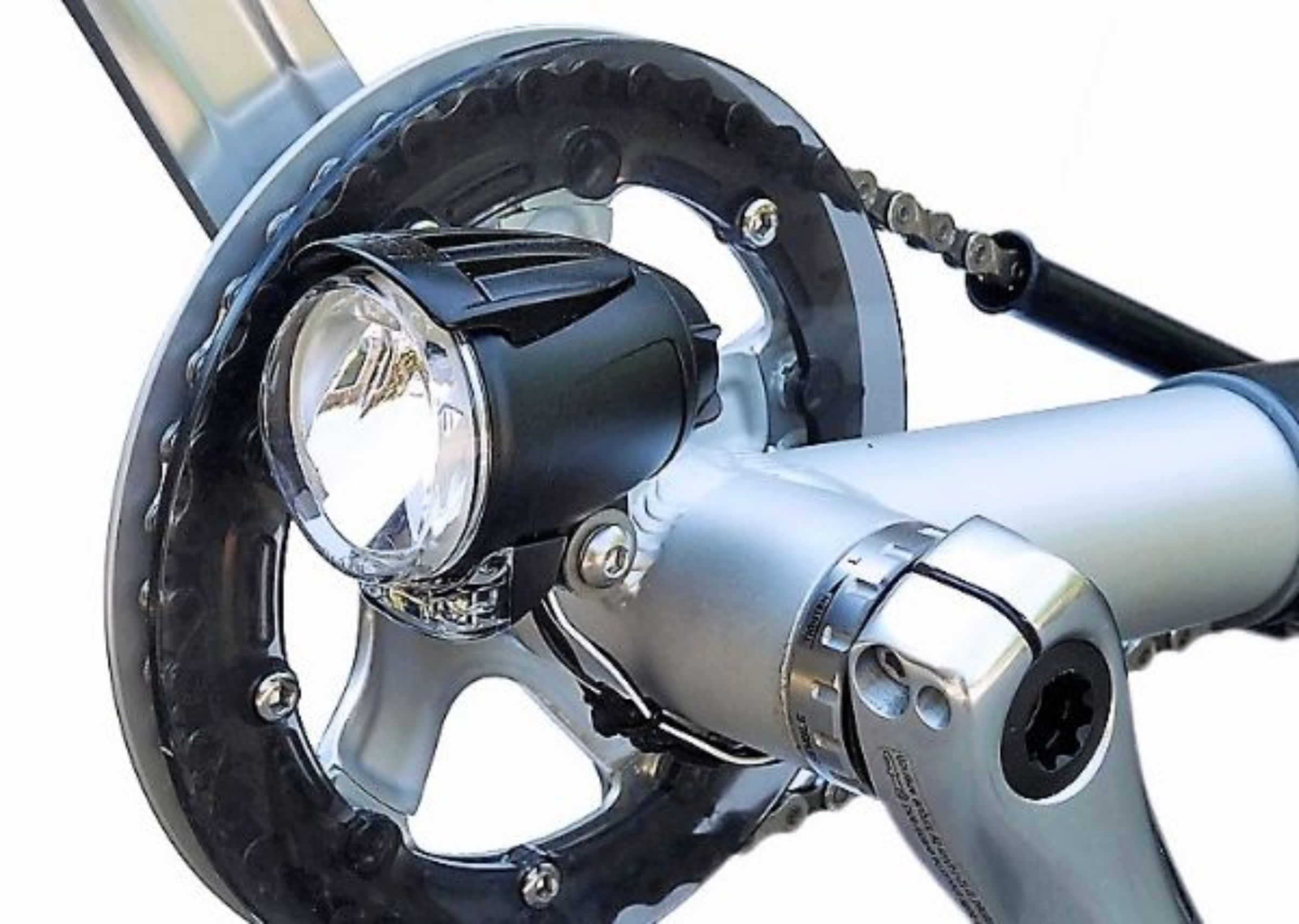 Good lighting is especially important for a recumbent bicycle. Thanks to the bright daytime running LED and the striking rear light, you are also clearly visible during the day. In combination with a SON hub dynamo in the front wheel, you will always have a sea of light. The rear light is equipped with a brake light for extra safety.
SON hub-dynamo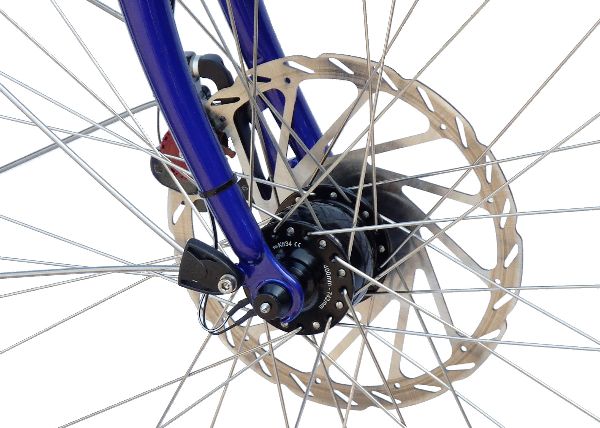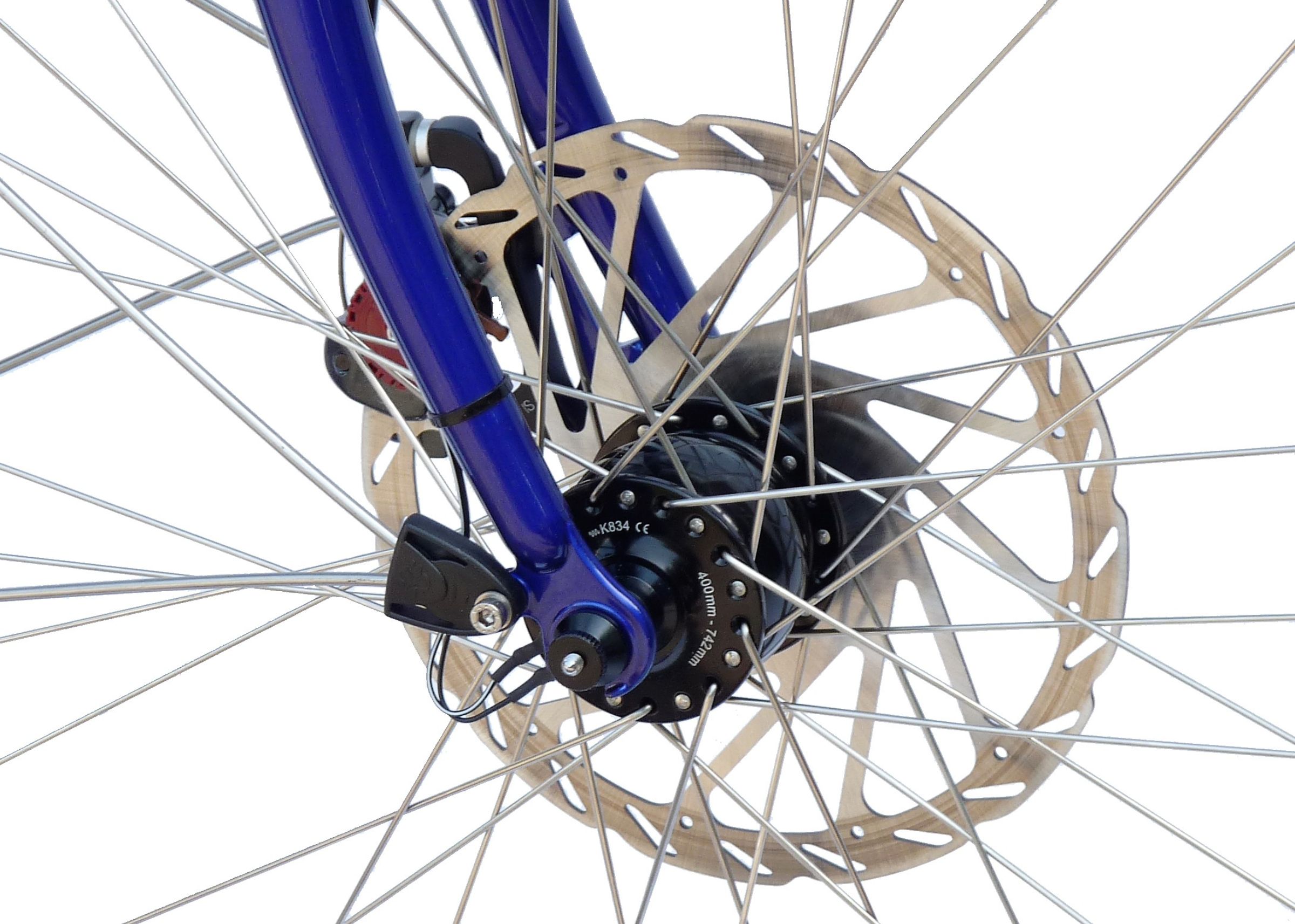 The SON 28 with 6-hole disc-connection is a very reliable and efficient hub dynamo for the Quetzal. The power is 3W-6V, the maximum disc diameter is 203 mm.
hydraulic disc brakes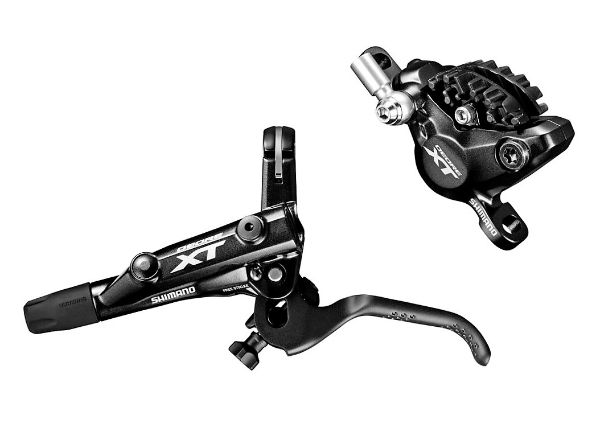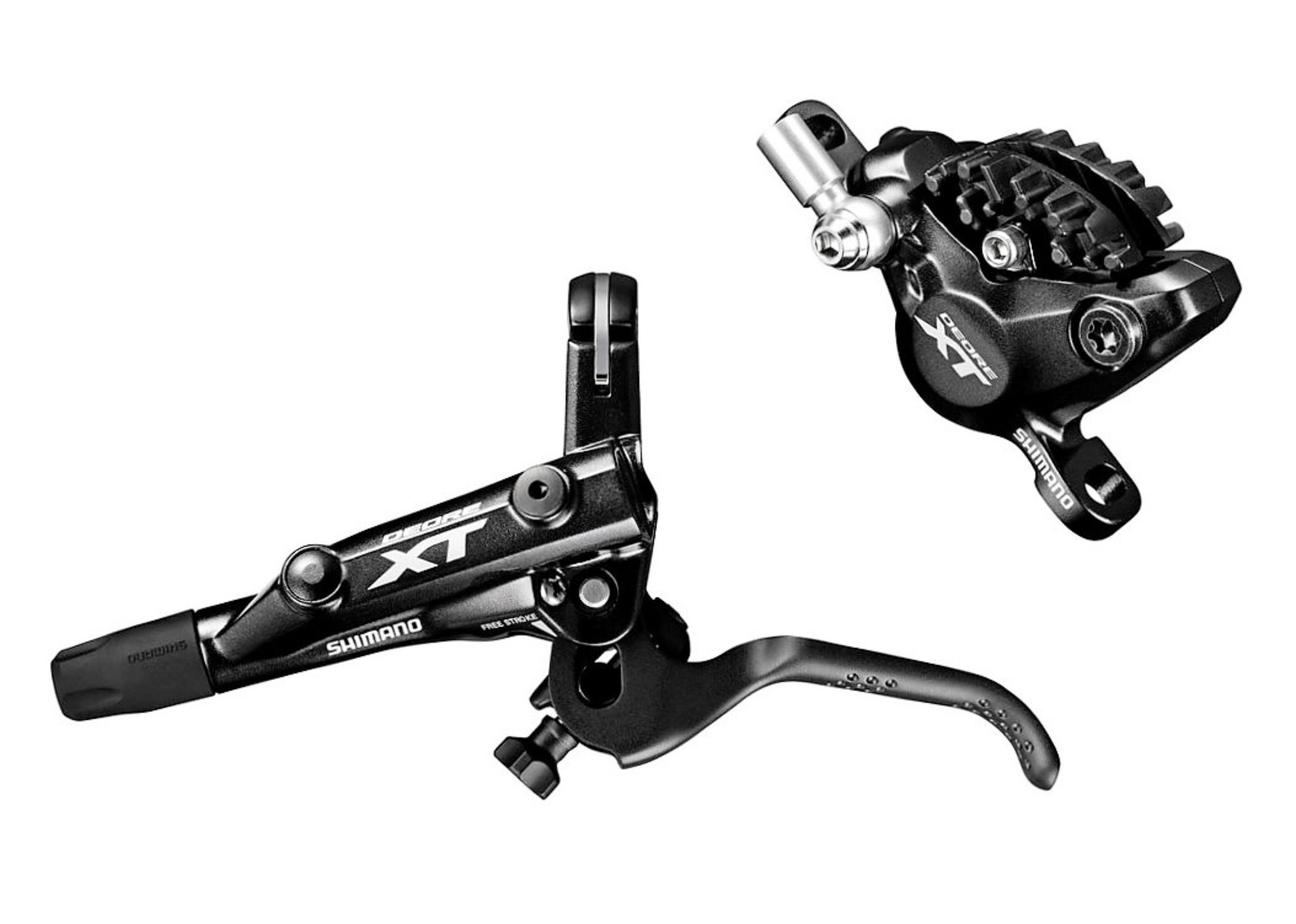 Do you want to use the Quetzal for cycling holidays in hilly or mountainous areas? Then hydraulic disc brakes are a worthwhile investment due to the extra braking power. The maximum front and rear disc diameter is 203 mm.
203 mm disc rear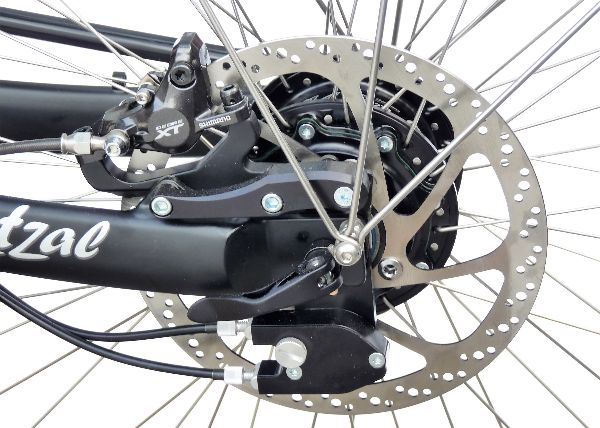 For maximum braking force, select a 203 mm disc brake for the rear wheel as well. This is available for Rohloff and cassette hub and is supplied with the corresponding adapter. The disc brake for the front wheel is already 203 mm as standard.
kickstand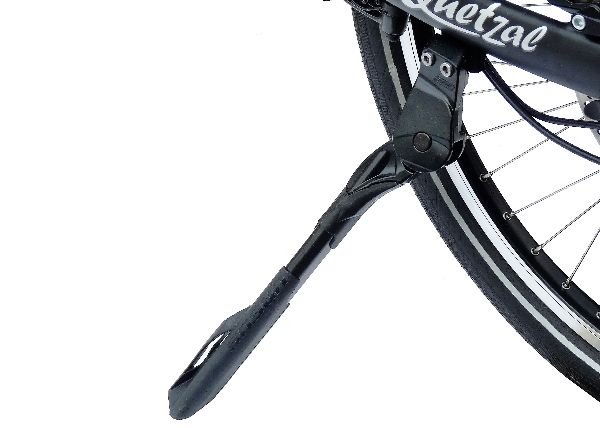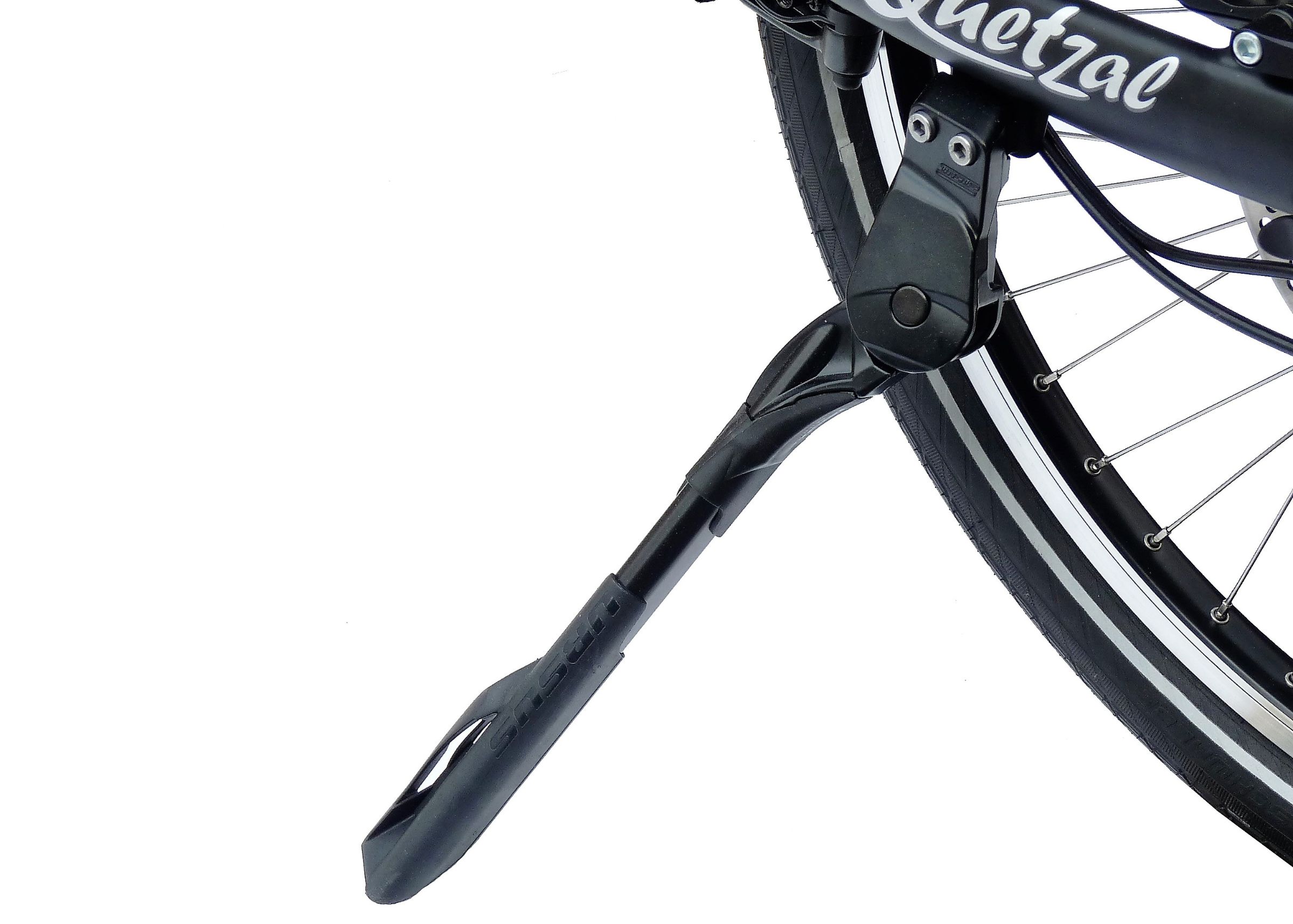 For the tandem an extra strong URSUS kickstand is available, the length is adjustable. Even a heavily loaded Quetzal can be parked reliably on a solid surface. If the soil is less firm, it is advisable to look for a tree or wall.
headrest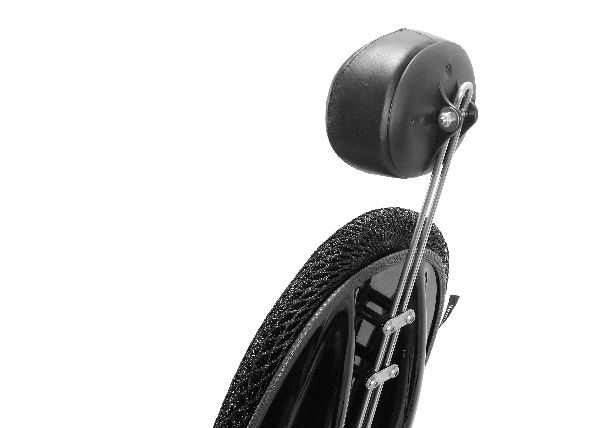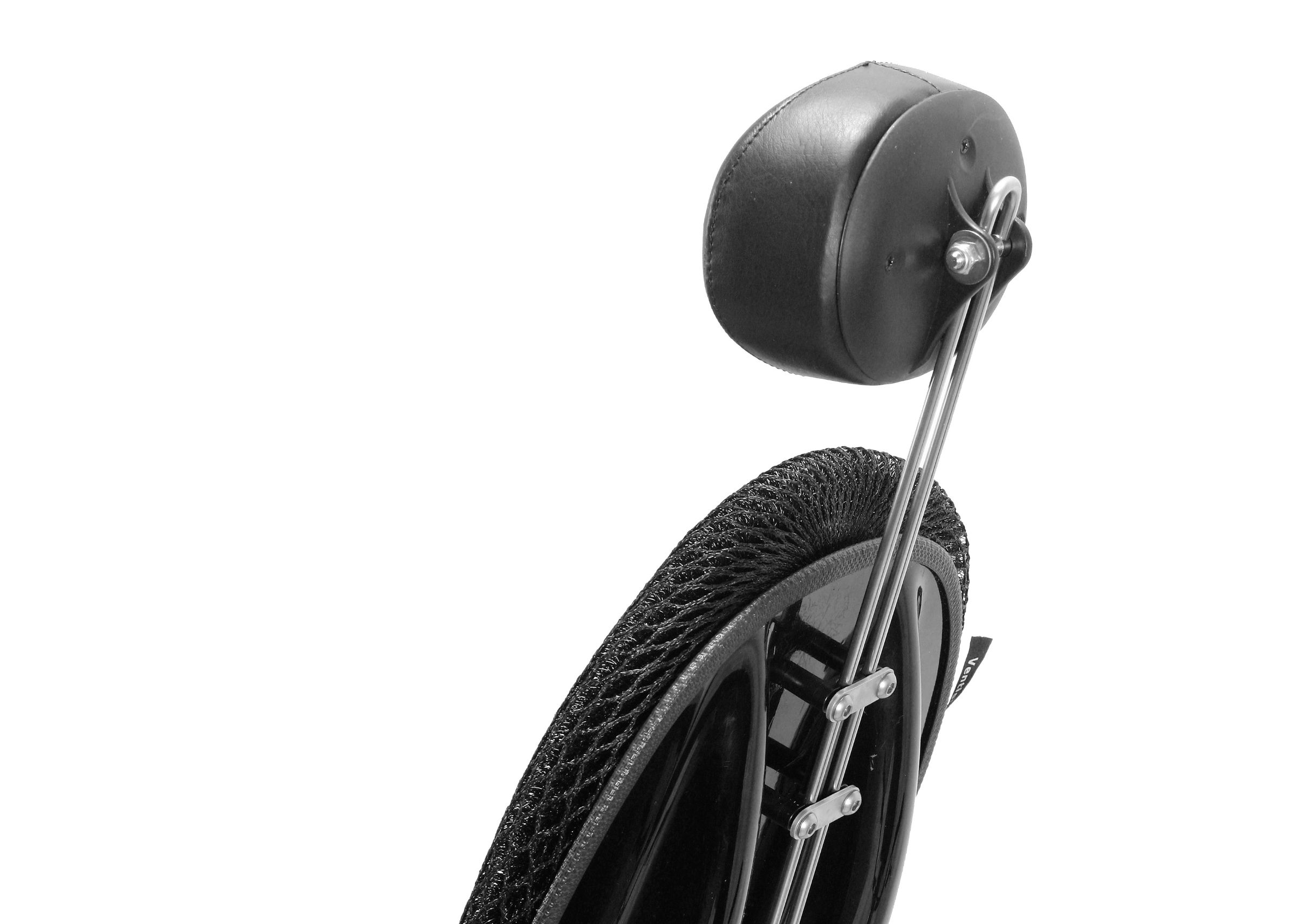 Many recumbent cyclists like a headrest. The support is fully adjustable and therefore always fits. The stainless steel bars can be bent slightly for the correct position of the support.
cable splitters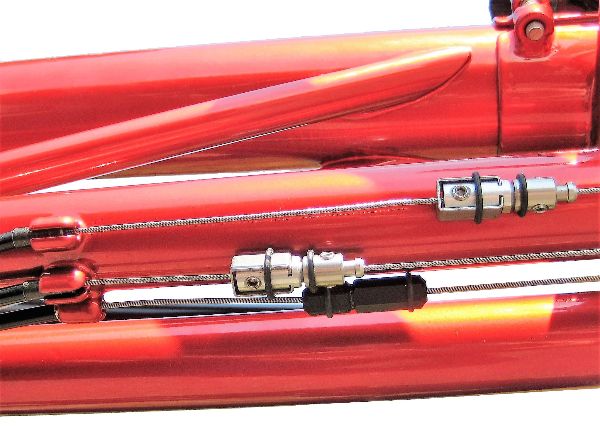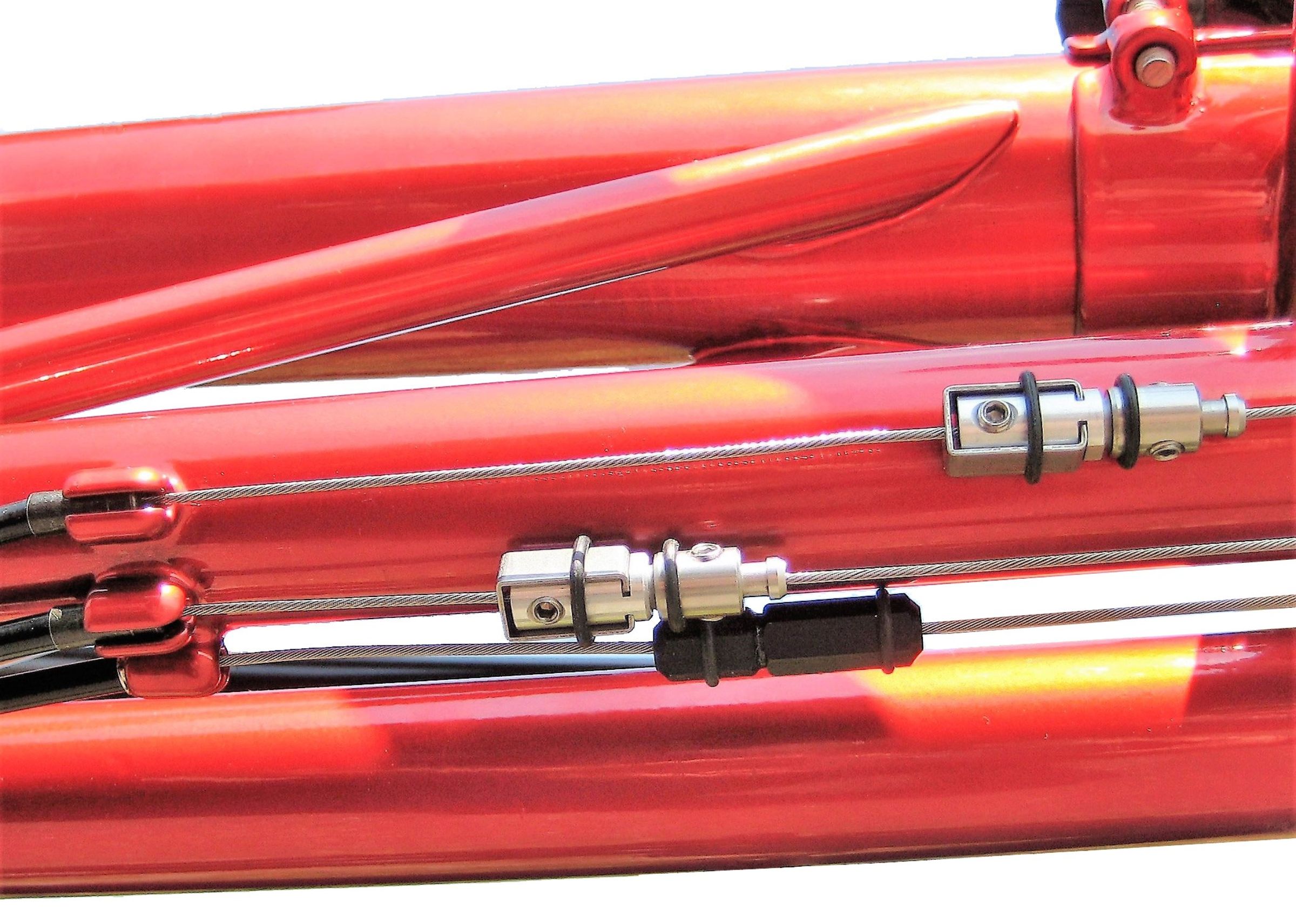 For splitting the tandem, cable splitters are very useful. The Rohloff hub cables and the disc brake (with cable control) can be dis- and re-connected in seconds without changing the setting.
.
bottle holder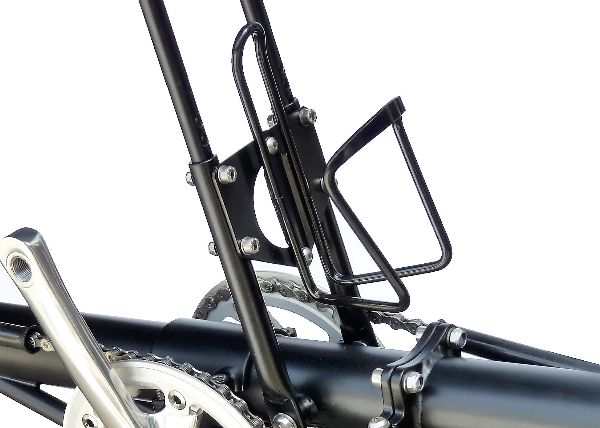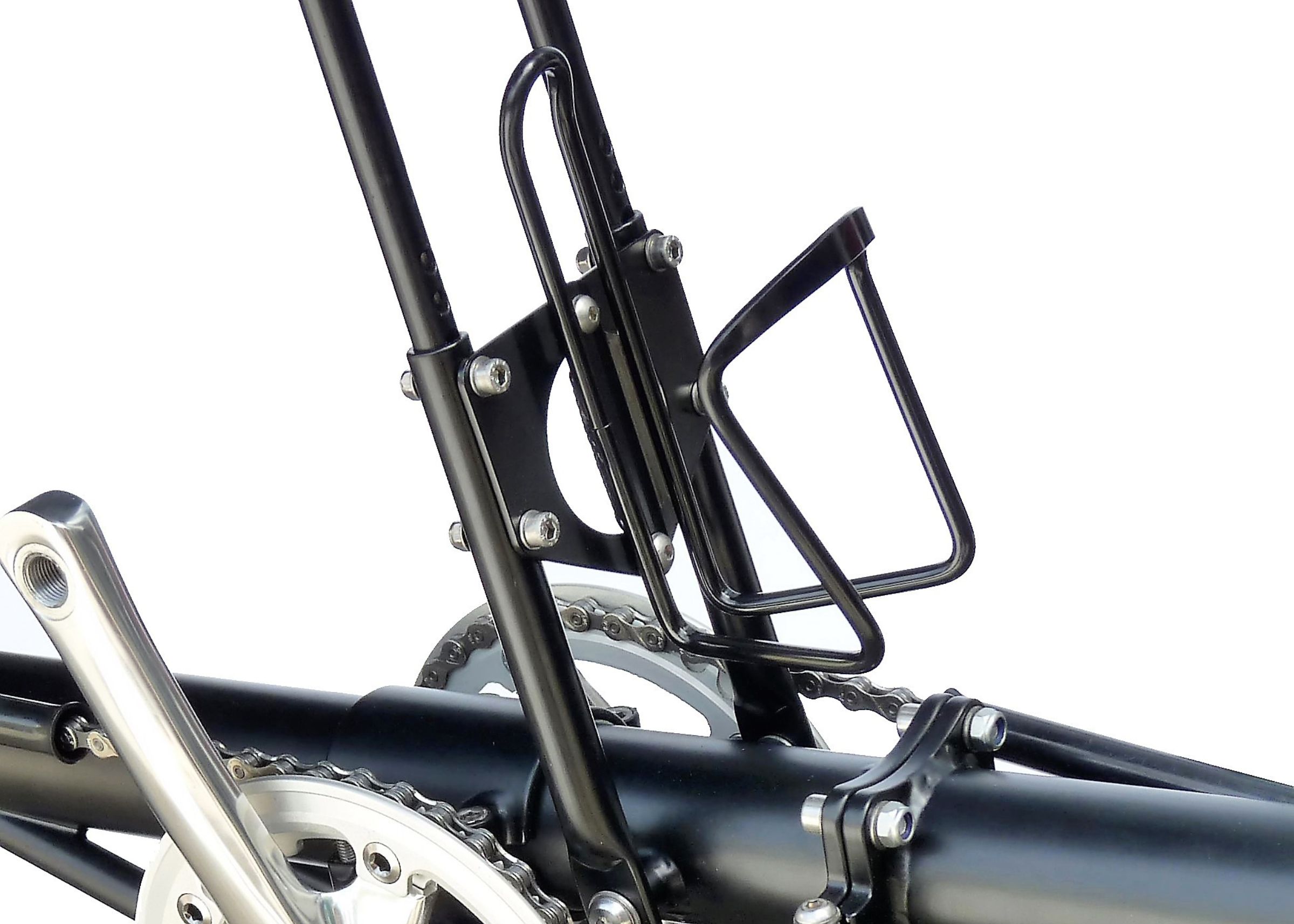 A standard bottle cage can be attached to the reinforcement plate of the front seat support, using two bolts.
shorter cranks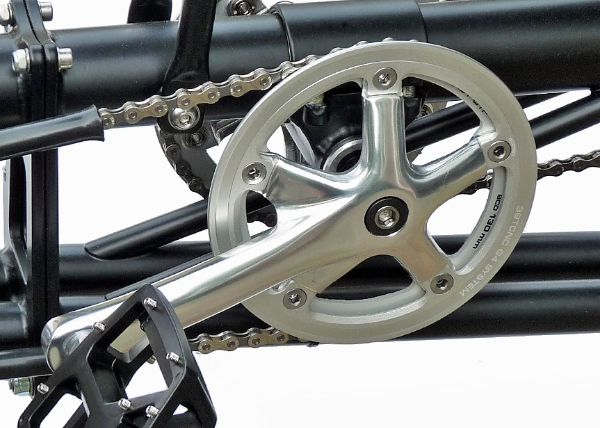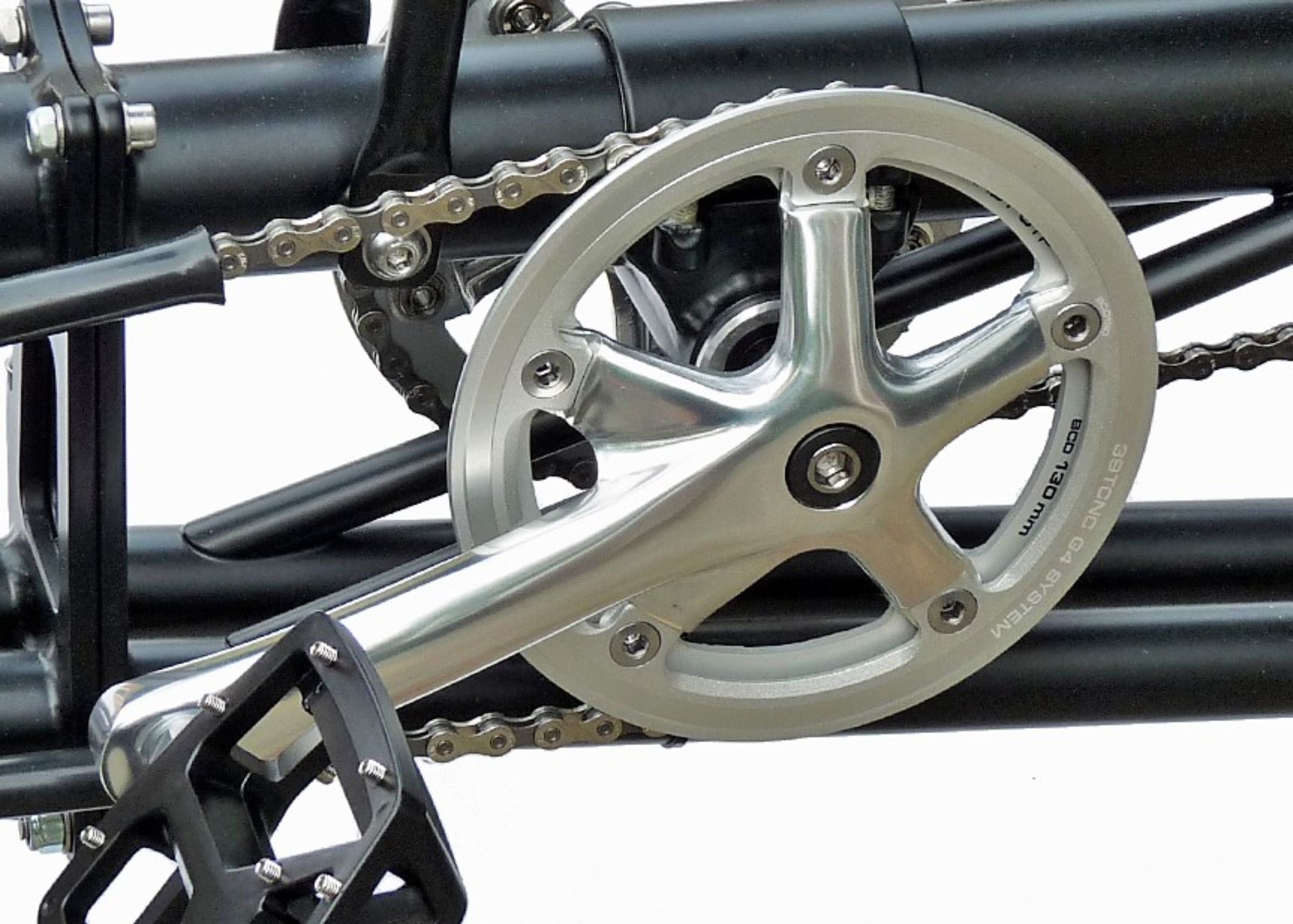 For both the captain and the stoker, a crankset with shorter cranks can be mounted: 155 mm instead of 170 mm. This gives (for the captain) more clearance to the front wheel. It also ensures higher pedal speed, less bending and less stress on the knees. For people with a small stature this can be an advantage.
front-derailleur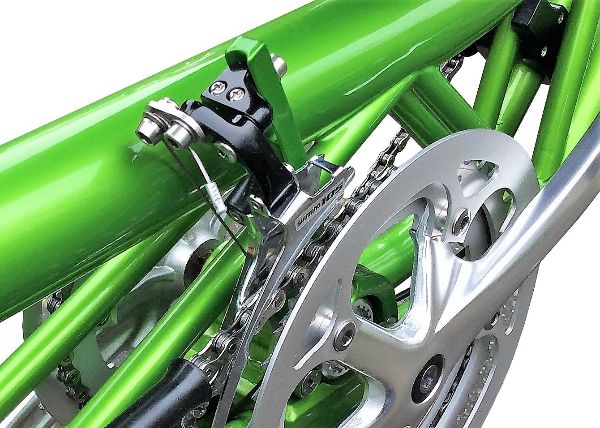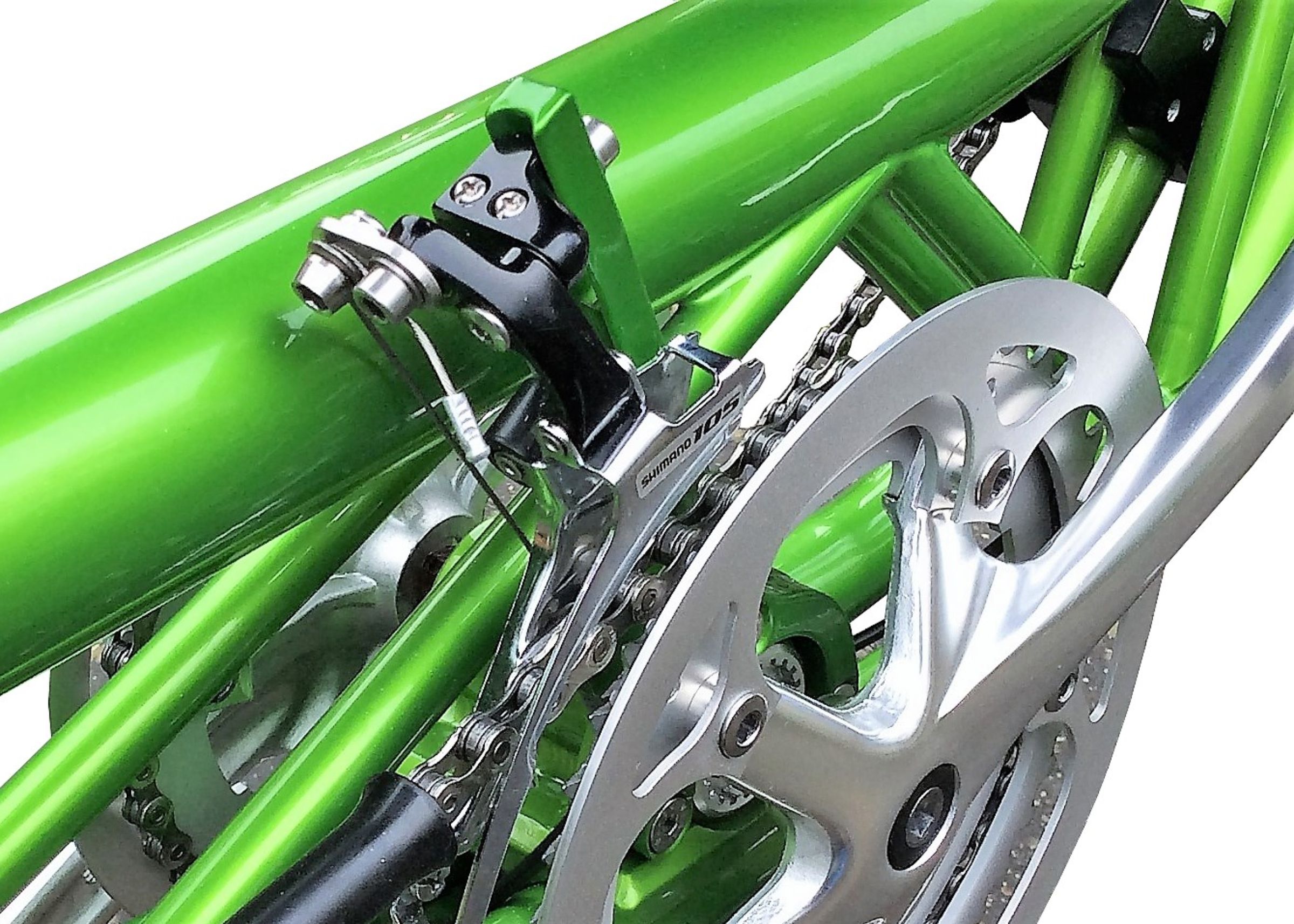 For the derailleur version of the tandem, we use a bottom bracket block with an attached derailleur support. Due to the chain line and the enormous force on the chain in a tandem, the smallest usable front sprocket is 30T, the largest 52T. Do you want to fold the tandem? Then in this case it is necessary to split the chain.
extra rim brake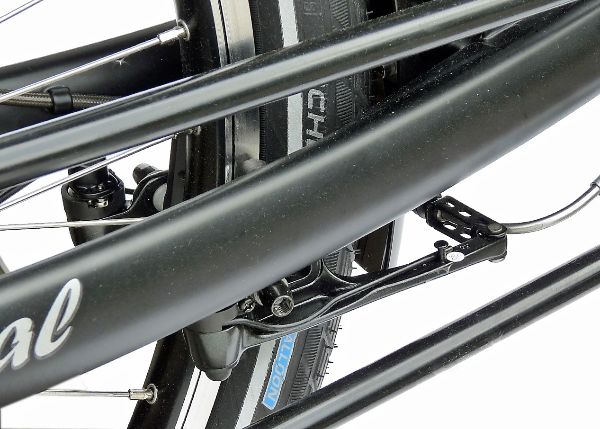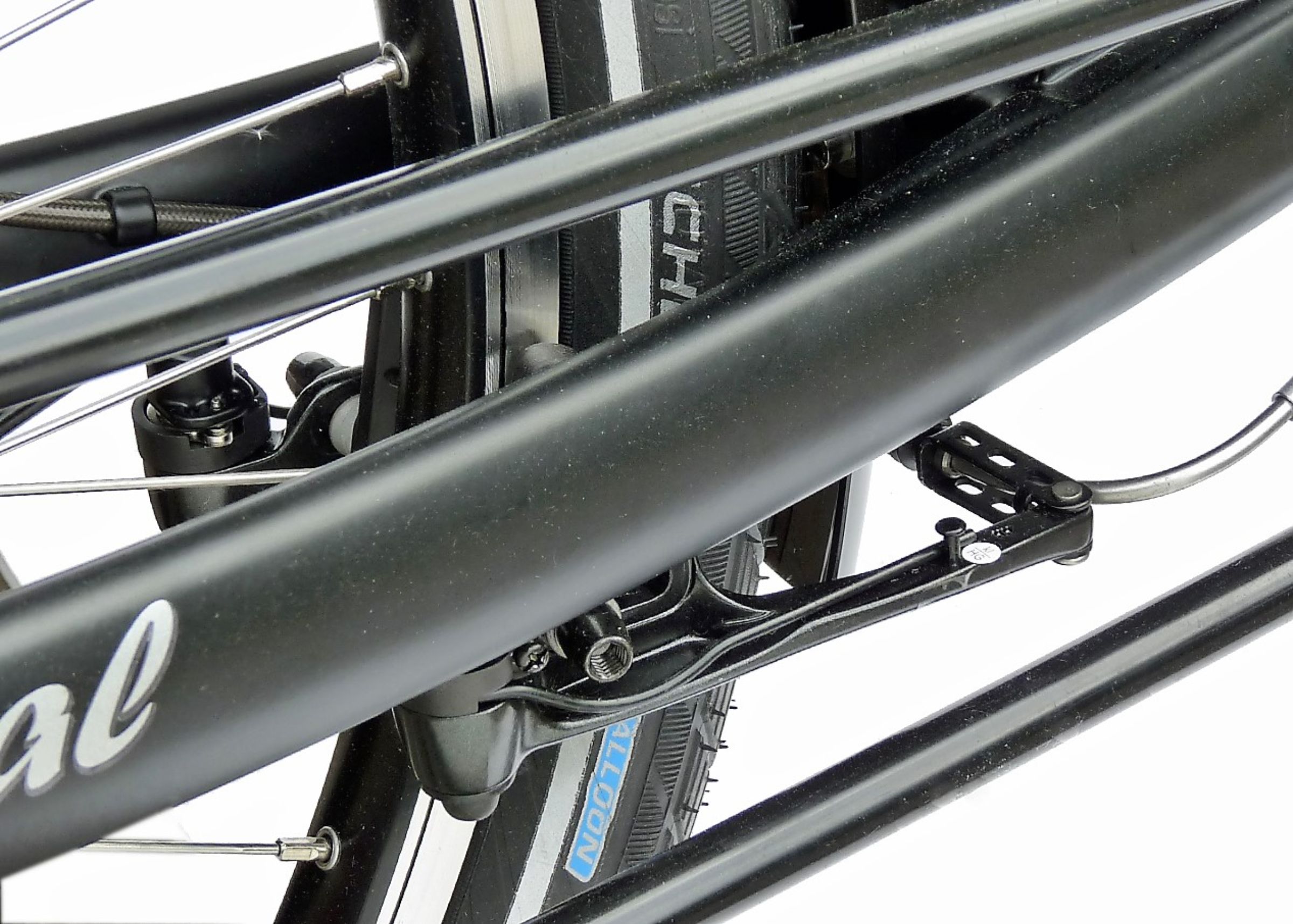 An additional rim brake on the rear wheel makes it easier for the stoker to control the tandem when the captain is not in place. An additional brake can also be useful for long or steep descents.
lowrider brackets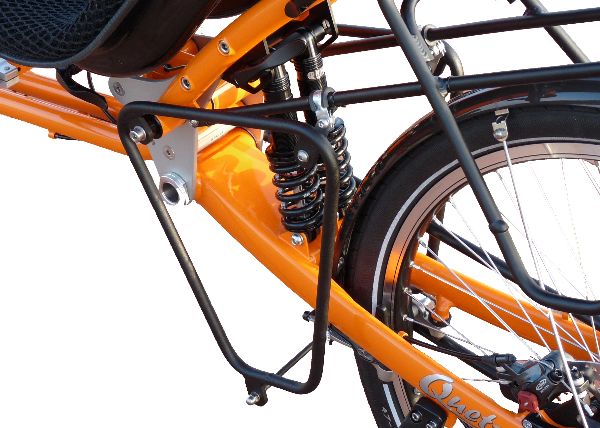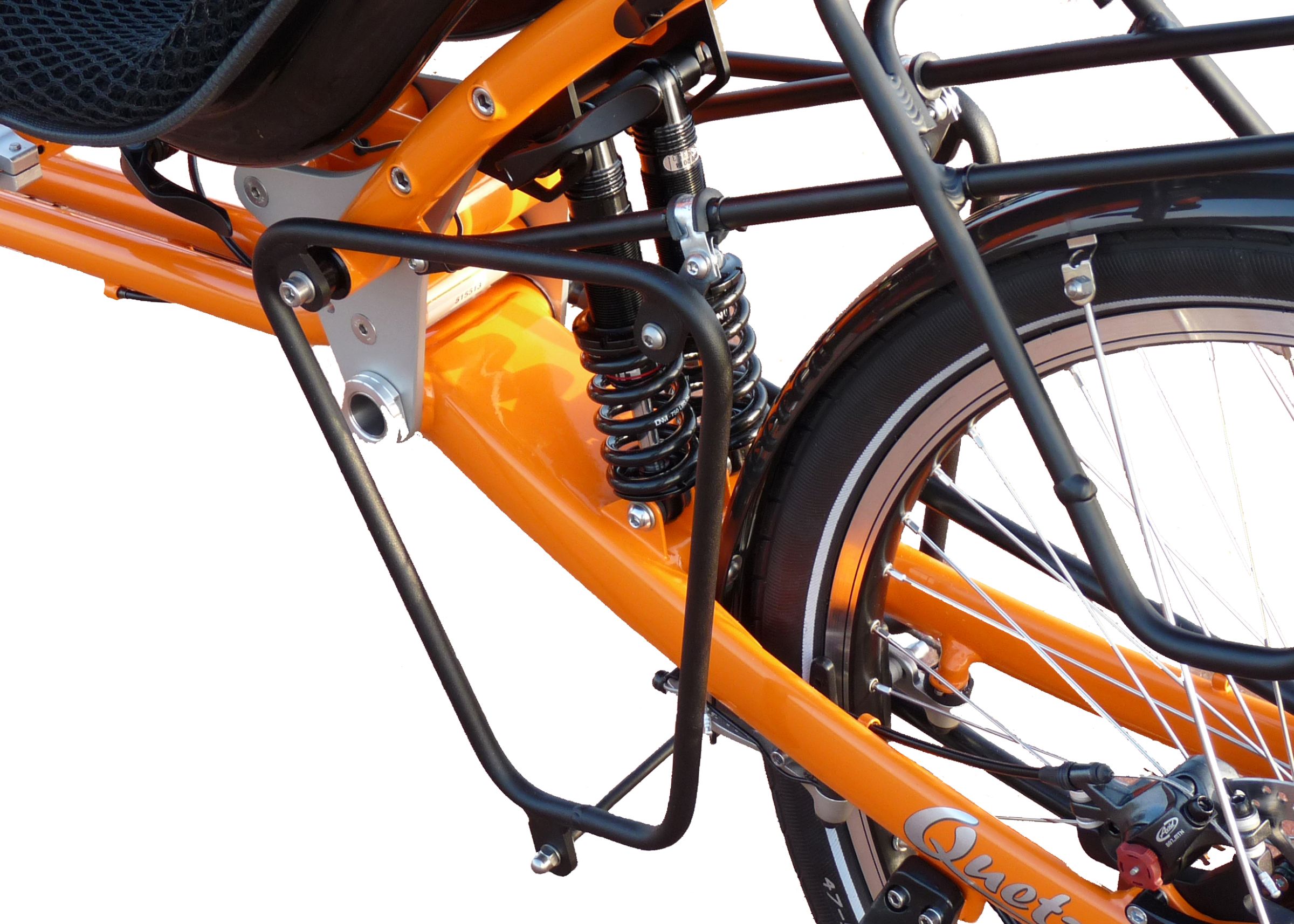 With the lowrider brackets you can take 2 extra bags with you without any problem. These brackets consist of an aluminium tube with a diameter of 12 mm and have a maximum load of 2 x 15 kg. The brackets are suitable for small and large bags, such as Ortlieb's.
Ventisit cushion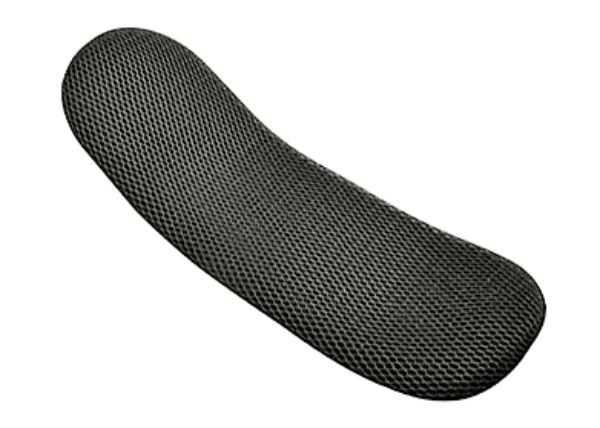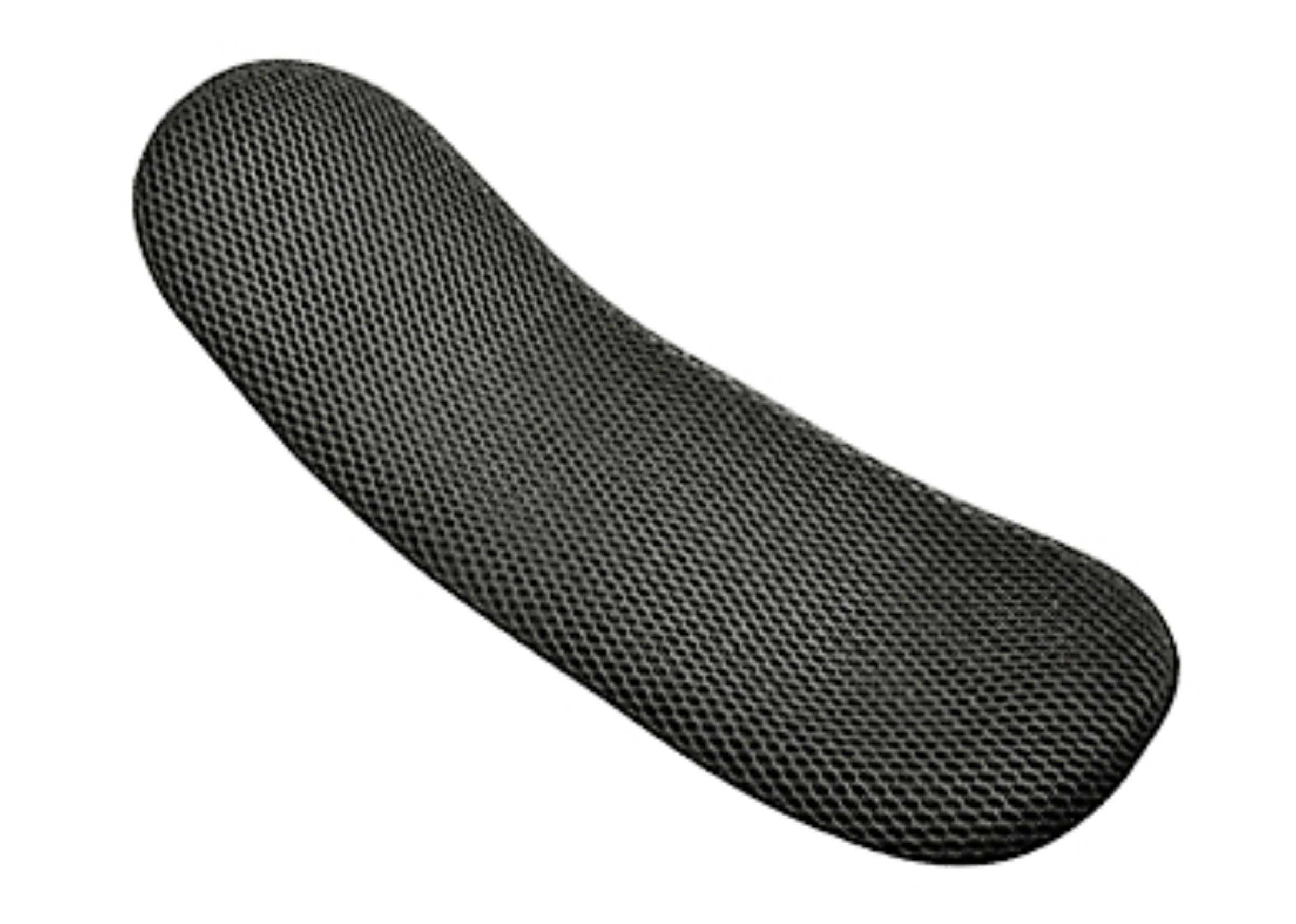 Ventisit has been a popular brand for recumbent cushions for many years. The material has a very good ventilation effect, offers a lot of comfort, does not absorb any water and has a long life span. The cushion is attached with velcro and can therefore be removed quickly.
XS-stoker bracket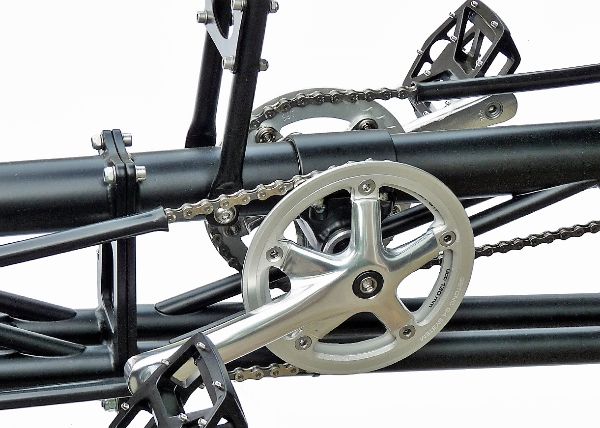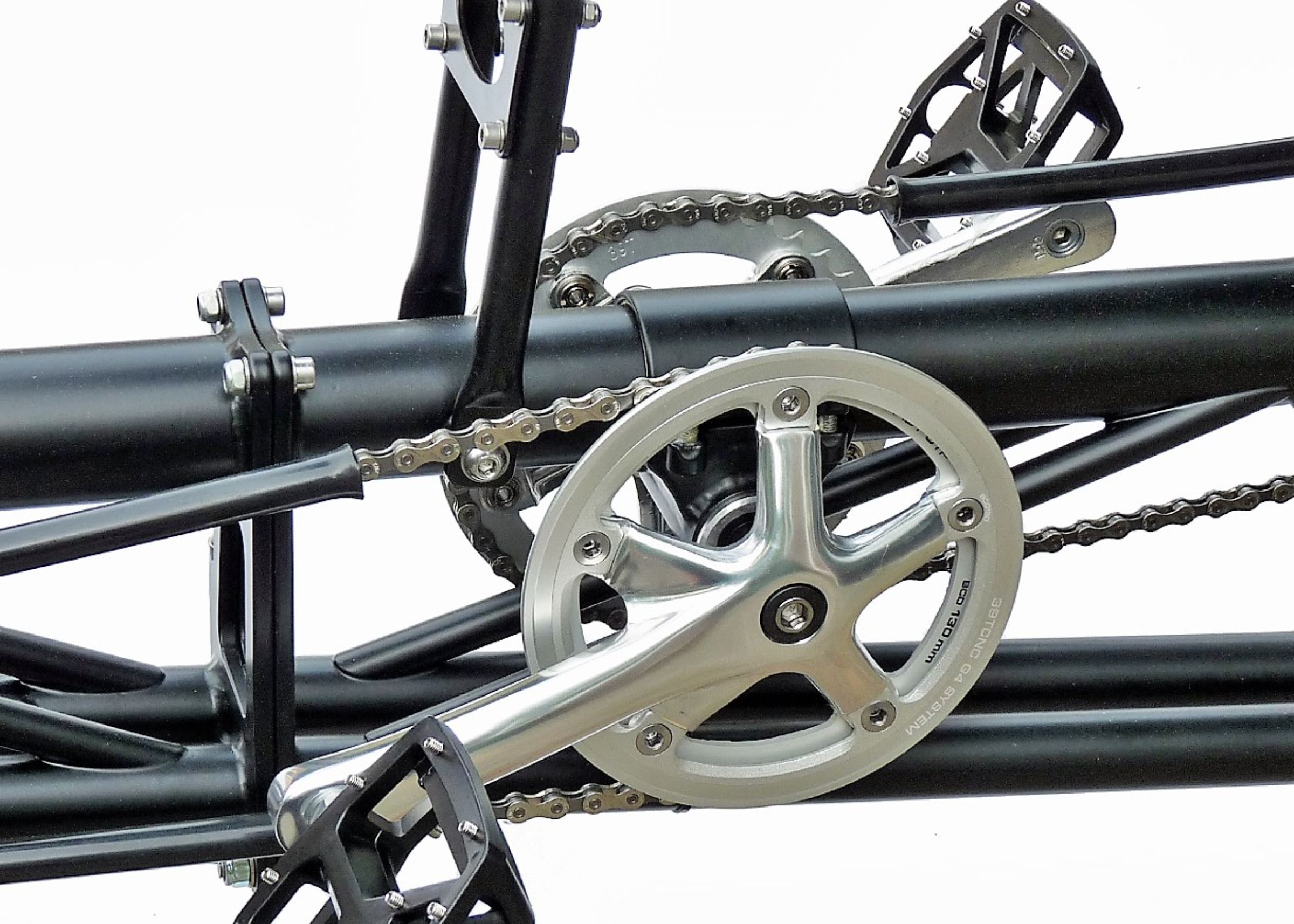 Does the co-pilot have a small stature? It is then possible to attach a special bracket to the top tube instead of the lower tube. With a body height of 130 to 160 cm, the higher position of the bottom bracket offers a more comfortable position compared to the standard bracket.
XL-frame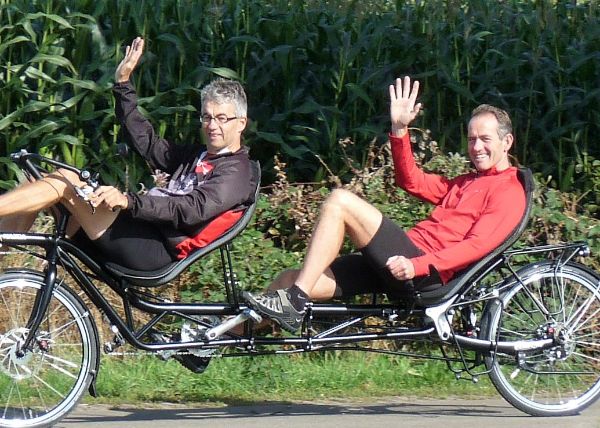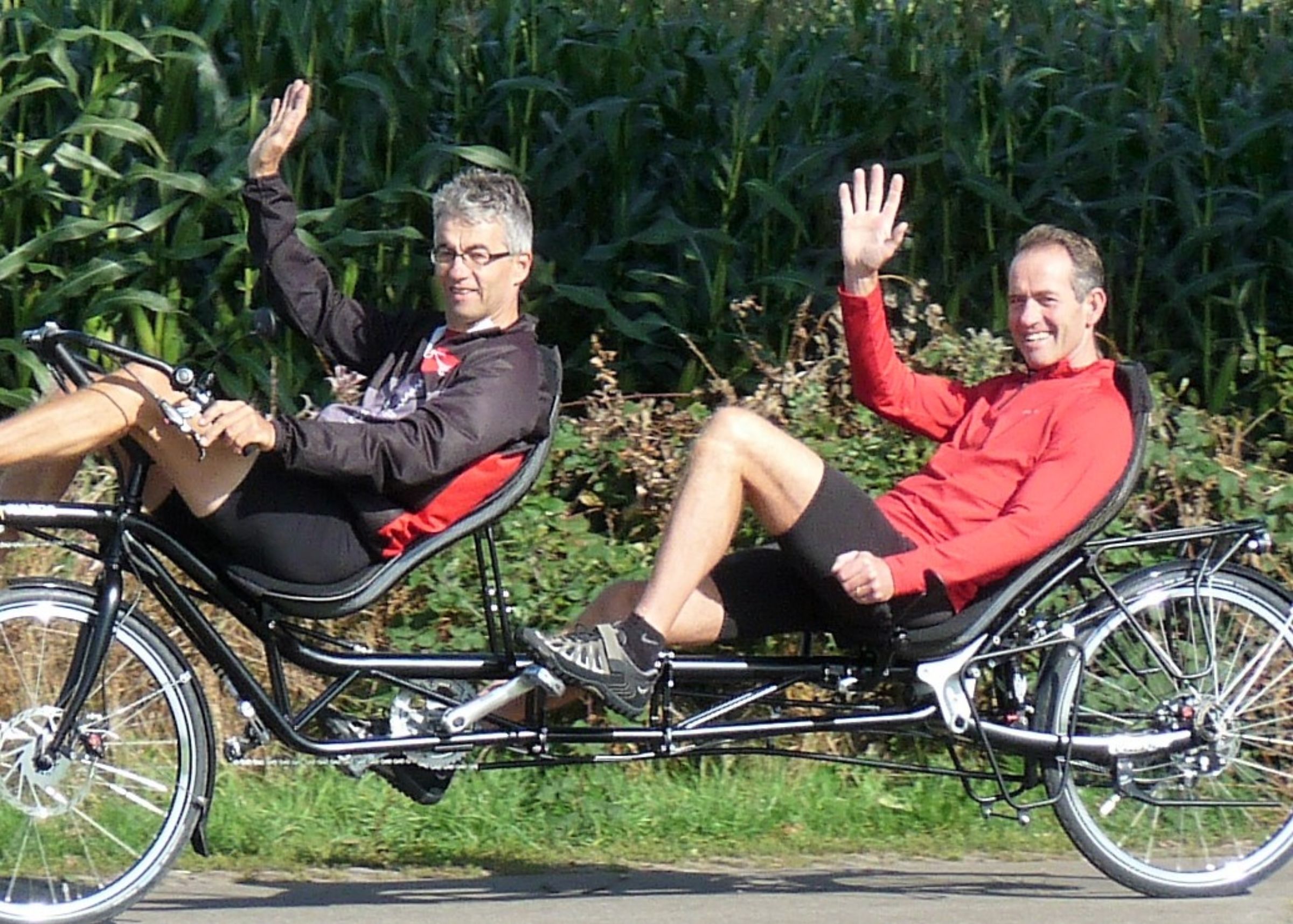 The standard frame is suitable for a body length of the stoker up to approx. 185 cm. Does this leave insufficient space? Then choose a separate "spacer" between front and rear frame.
colour choice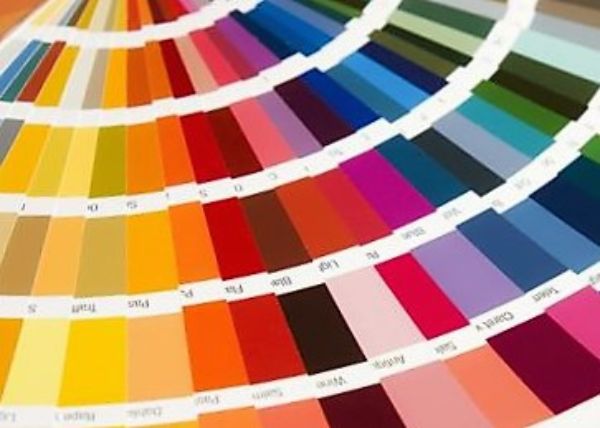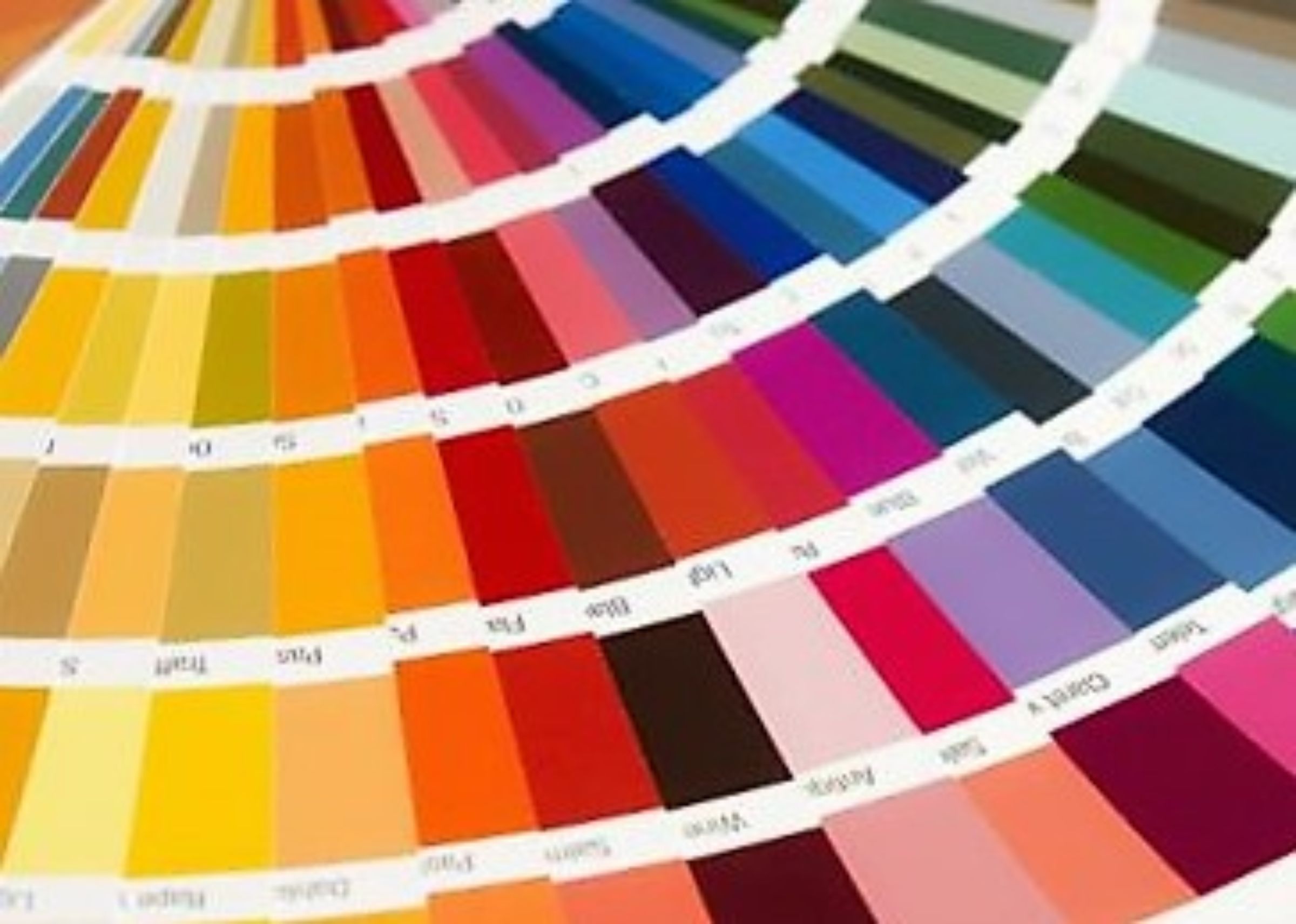 Colour is important. Do you have special requirements? We can supply a large number of non-standard colours as an extra option. Please let us know which RAL number you want. Then we will check if we have the colour available.
ON THE ROAD
The Quetzal tandem has now been used many times for long, challenging cycling holidays with lots of luggage. The very strong and rigid frame and the high reliability have given the bike an indestructible image after only a few years. By folding the tandem, a relatively compact package is created, which can also be transported in many cars on the folded back seat. Below is a selection of travel photos with the Nazca tandem, several continents have already been visited or crossed.